The Thanksgiving Show 2017 from the JMC Family Reunion
Chuck broadcast from the 156th Jackson-Mock-Clark Thanksgiving Reunion, held at Lafayette Community Center on Park Point in Duluth. Chuck's mom was Marjorie Mock Gregory.
Patrick Donahoe (Son of Nicki Mock Weir, one of Chuck's first cousins) led off the show with a song, and our guests included Phil Farruggio, Rachel Finley, Frank Cordaro, Karen Kwiatkowski, Julius Awafong, and Michael Annis. Mike Palecek was unreachable until late in the first half hour, and there were audio issues during Phil's and Rachel's prerecorded segments as a result; therefore we've edited the archive to insert the unblemished versions. Patrick's opening song had some audio issues too but you can still hear the beauty of his music.
The Reunion was hosted by several Mocks from Minnesota, notably Rachel, who runs the wonderful store Global Village Duluth. Rachel is the youngest daughter of Peter Mock, who appeared on NAD some years back; Peter is another of Chuck's first cousins. Also in attendance was another first cousin and former NAD guest, Bill Mock.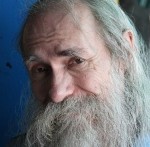 Co-founder and co-host of the show, Chuck lives in Fort Lauderdale, Florida with his wife Lorraine and assorted exotic pets. He was fortunate to attend Friends Central School in the late '60s to hone the already strong core beliefs instilled in him by his parents Wayne Lawrence and Marjorie Mock Gregory. His education continued at […]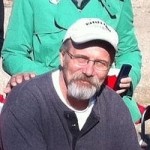 Co-founder and co-host of the show, Mike Palecek is a writer who lives in Saginaw, Minnesota, west of Duluth. He is a former federal prisoner for peace; was the Iowa Democratic Party candidate for the U.S. House of Representatives, 5th District in the 2000 election, gaining 65,000 votes on an anti-war platform in a conservative […]