Nov 16, 2017 from Des Moines Catholic Worker
Chuck and Lorraine visited Frank Cordaro in Des Moines. Frank joined Chuck in his opening song, "War No More", and later in the show described an anti-ROTC demonstration he and Chuck attended on the 15th at Creighton University.
We had some technical difficulties with Mike but he got to be there for over half the show. We had great guest columns from Phil Farruggio, Rachel Finley, MK Davis, Anthony Rayson, and Larry Pinkney.
The News from Moon Rock Lake was especially good this week, based on Mike's novel Johnny Moon.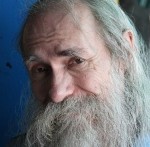 Co-founder and co-host of the show, Chuck lives in Fort Lauderdale, Florida with his wife Lorraine and assorted exotic pets. He was fortunate to attend Friends Central School in the late '60s to hone the already strong core beliefs instilled in him by his parents Wayne Lawrence and Marjorie Mock Gregory. His education continued at […]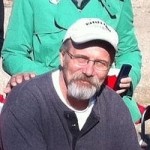 Co-founder and co-host of the show, Mike Palecek is a writer who lives in Saginaw, Minnesota, west of Duluth. He is a former federal prisoner for peace; was the Iowa Democratic Party candidate for the U.S. House of Representatives, 5th District in the 2000 election, gaining 65,000 votes on an anti-war platform in a conservative […]