Nov. 9, 2017, with guests Rachel Finley, Richard Flamer, Jim Fetzer, Thomas Wertman, Philip Farruggio, Frank Cordaro
Well, it was a dark and stormy night on The New American Dream Radio Show at least. Mike had problems with Skype, Chuck sounded like Donald Duck for a while … BUT the good news is that we did get Phil's segment out over the air, and Frank was able to tell everyone that he got a letter from Jessica, who is now underground along with Ruby, Richard gave another amazing account of life in southern Mexico, and we heard from Jim Fetzer in Madison giving us the truth about Las Vegas and so much more and Thomas filled us in, just a little bit more on the UFO phenomenon [a?].
And we heard, in The News From Moon Rock Lake, a little more of the story of Johnny Moon, on his way to school on Nov. 22, 1963.
This week Chuck hits the road with Lorraine as they leave the friendly confines of Fort Lauderdale on the holiday trail for family time over Thanksgiving … to Iowa … to Duluth … but he will still do the shows on Nov. 16th and on Thanksgiving Day, so thank you Chuck and have a good journey.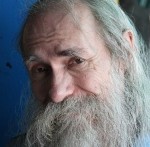 Co-founder and co-host of the show, Chuck lives in Fort Lauderdale, Florida with his wife Lorraine and assorted exotic pets. He was fortunate to attend Friends Central School in the late '60s to hone the already strong core beliefs instilled in him by his parents Wayne Lawrence and Marjorie Mock Gregory. His education continued at […]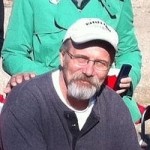 Co-founder and co-host of the show, Mike Palecek is a writer who lives in Saginaw, Minnesota, west of Duluth. He is a former federal prisoner for peace; was the Iowa Democratic Party candidate for the U.S. House of Representatives, 5th District in the 2000 election, gaining 65,000 votes on an anti-war platform in a conservative […]