Nov. 30, 2017 with guests Michael Annis, Philip Farruggio and Frank Cordaro
We enjoyed from Denver Michael Annis' rendition of the USA trilogy by John Dos Passos.
From Michael regarding his segment: "It's considered one of the greatest novels of the 20th Century, and was inspirational for many great writers who came after Dos Passos. It deals with socialist vs. capitalist issues, leaning left, calling out the Wall Street bankers as despots and criminals, and elucidating the lives of several "common" people who had to endure the poverty precipitated by wealth and greed. In the first novel of the trilogy, there are three short chapters written in a quasi-poetic style, devoted to Eugene V. Debs, Big Bill Heywood of the Wobblies, and Fighting Bob Lafollette–all treated heroically by Dos… "
We heard from Frank Cordaro at the Des Moines Catholic Worker and Phil Farruggio from Port Orange, Florida, and we heard Chuck perform Alice's Restaurant and you are going to want to hear it again right here in the archives.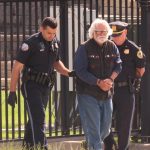 Frank is a weekly guest on our show. Frank Cordaro is a member of the Des Moines Catholic Worker. He is a former Catholic Priest. He has himself spent years and years in federal prison for crossing the line at Offutt, and more recently has been jailed for actions against the drone facility in Des […]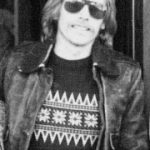 Michael is a monthly columnist who appears in the fourth week of each month. He is currently taking a leave of absence but we expect to have him back soon. MICHAEL ANNIS—poet, writer, playwright, radio commentator, founder & senior editor of Howling Dog Press—has published many of the world's modern giants of fiction, drama, poetry […]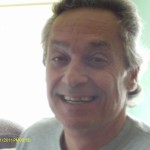 Phil is a weekly guest on our show. Philip A Farruggio is son and grandson of Brooklyn, NYC longshoremen. He is a free lance columnist (found on WorldNewsTrust.com, TheSleuthJournal.com, Information Clearing house, Op Ed News, Dandelion Salad, Activist Post, Dissident Voice and many other sites worldwide). Philip works as an environmental products sales rep and […]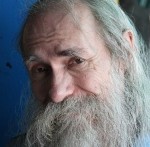 Co-founder and co-host of the show, Chuck lives in Fort Lauderdale, Florida with his wife Lorraine and assorted exotic pets. He was fortunate to attend Friends Central School in the late '60s to hone the already strong core beliefs instilled in him by his parents Wayne Lawrence and Marjorie Mock Gregory. His education continued at […]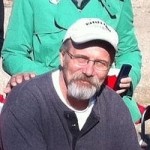 Co-founder and co-host of the show, Mike Palecek is a writer who lives in Saginaw, Minnesota, west of Duluth. He is a former federal prisoner for peace; was the Iowa Democratic Party candidate for the U.S. House of Representatives, 5th District in the 2000 election, gaining 65,000 votes on an anti-war platform in a conservative […]