Septermber 4, 2014, guests SHERWOOD ROSS, OLE DAMMEGARD and MICKEY Z
---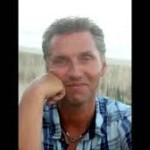 Ole Dammegard
Ole posited that false flag attacks may not be the only acts of terror instigated by the global elite. He noted that many serial killers and mass murderers may have been used to get rid of inconvenient individuals who had somehow attracted the attention of the insidious cabal.
---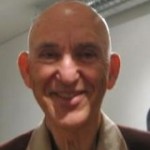 Sherwood Ross
Sherwood was just tremendous this month. His segment was "About Imperial Fairy Tales" and he started with a look at how Japanese textbooks did not mention the Rape of Nanking and like atrocities. But then he noted that similar details were omitted from U.S. history books, for example the 200,000 Philippine civilians killed from disease and deprivation caused by the American takeover of the Phillipines in 1902 or the murder of 250,000 innocent Japanese civilians by Harry Truman and the U.S. Air Corps. Yet the details of crimes against the United States are prominent in the texts. Following Sherwood's prepared column we had an impromptu discussion of where he was during World War II and what he thought about possible advance knowledge by FDR of the Japanese attack on Pearl Harbor.
---
Mickey Z
Mickey and I discussed the upcoming People's Climate March in NYC, and how it's been coopted by corporate interests, tamed by police, and diverted away from the U.N. Summit. I told him more about the other climate march, the Great March for Climate Action, whose members have been walking all the way across the country in an incredible show of dedication to their cause.
---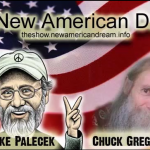 Chuck Gregory and Mike Palecek
I opened the show with "Try to Remember" and went on to express my beliefs about assorted events such as 9/11, Sandy Hook, and the moon landings. I'm not totally convinced of the explanations we often offer on this show; yet I'm not at all convinced by the explanations the government offers. And so I keep an open mind, evaluating all the evidence no matter who supplies it, and I urge others to do the same.
Mike and I did a great assortment of segments:
The Lives Of The Cowboys
The 9/11 Museum and the Museum For Democracy
Triple-Secret Orange Alert Announcement from the U.S Dept. of Homeland Security, Walmart and Martha Stewart
The Lake Wobegon American Dream Naptime Story
Another episode of "The Lives Of The Cowboys"
Propaganda (as defined by Harold Lasswell and used today)
A review of today's news

CLG: Former CIA contractor Steven Kelley says that the ISIL terrorist group is a completely fabricated enemy created and funded by the United States
CLG: 9/11 Film Festival Oakland Grand Lake Theater
TNR: Three men arrested protesting "dead-ication" of new Kansas city nuclear weapons parts plant

Notes we have been receiving from listeners … by email, chat room, telephone, telepathy and telegraph

Christopher in Green Hedges, on the climate change march, the UN summit, and the sacrifice zones where corporate capitalism holds total, unchallenged power

The News from Mount Liberty, where Charlie Johnson is finding his way around his new quarters in the insane asylum and meets fellow inmate John-Who Damn Lennon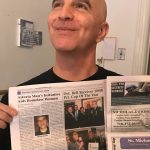 Mickey Z is a monthly columnist, appearing the first week of each month. Born and raised in Astoria, Queens, Mickey Zessima has been a vegan since 1995 and is probably the only person on the planet to have appeared in both a political book with Noam Chomsky and a karate flick with Billy Blanks. Armed […]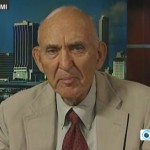 Sherwood Ross was one of our first guests, and he was a monthly columnist from 2011 to 2016. Sherwood has retired from public view, and we miss him very much. His slot was taken over by another of our earliest guests, Ava Bird. Sherwood Ross has worked for the Chicago News Service, also as a […]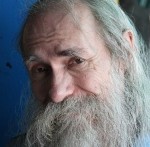 Co-founder and co-host of the show, Chuck lives in Fort Lauderdale, Florida with his wife Lorraine and assorted exotic pets. He was fortunate to attend Friends Central School in the late '60s to hone the already strong core beliefs instilled in him by his parents Wayne Lawrence and Marjorie Mock Gregory. His education continued at […]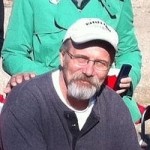 Co-founder and co-host of the show, Mike Palecek is a writer who lives in Saginaw, Minnesota, west of Duluth. He is a former federal prisoner for peace; was the Iowa Democratic Party candidate for the U.S. House of Representatives, 5th District in the 2000 election, gaining 65,000 votes on an anti-war platform in a conservative […]