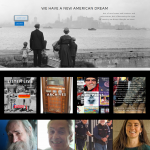 I opened with "Abide with Me" in honor of my neighbor David Williams who died this week. May he rest in peace. I then introduced Anthony Rayson, who talked about prison abolition, from its roots to the movement today.
The second segment started with Philip Farruggio's "It's the Empire, Stupid" column which drew a parallel between Sophie Scholl of the White Rose movement (opposing Nazis in Germany) with modern heroes like Chelsea Manning and Julian Assange. Phil and I then discussed the column and its ideas.
To start the third segment I introduced Larry Pinkney, who started by saying our country is still a very good nation, and that we need to stop beating ourselves up and take stock: look into where we have been and where we are going. Then we heard from Frank Cordaro, telling us about a zoning challenge and police harassment at the Des Moines Catholic Worker, as well as his trip to Memphis to speak to the Cumberland Presbyterian church. I closed the segment with "Homeward Bound".
I introduced MK Davis, who started by telling us about his heart problems last October… and then all the trips he's taken since April of this year! One trip resulted in all four explorers getting sick; was that coincidence or did they have a little help to change their minds? MK and I had a great conversation about Bigfoot research. He'll be attending the Bigfoot Festival in Honobia, OK next month.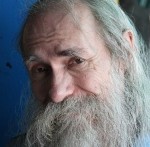 Co-founder and co-host of the show, Chuck lives in Fort Lauderdale, Florida with his wife Lorraine and assorted exotic pets. He was fortunate to attend Friends Central School in the late '60s to hone the already strong core beliefs instilled in him by his parents Wayne Lawrence and Marjorie Mock Gregory. His education continued at […]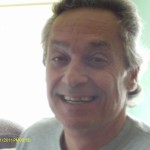 Phil is a weekly guest on our show. Philip A Farruggio is son and grandson of Brooklyn, NYC longshoremen. He is a free lance columnist (found on WorldNewsTrust.com, TheSleuthJournal.com, Information Clearing house, Op Ed News, Dandelion Salad, Activist Post, Dissident Voice and many other sites worldwide). Philip works as an environmental products sales rep and […]