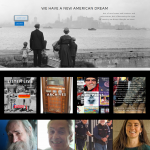 I opened with "Try to Remember", then played the conversation I had earlier in the day with Richard Flamer. He talked about the USA love-hate relationship with Mexico, the incredible cuisine of Mexico, and the amazing strides against corruption from their current president. We discussed this message of hope.
The second segment featured Philip Farruggio's column It's the Empire, Stupid, in which he talked about G.W. Bush staying at an elementary school on 9/11/01 even after the planes hit the World Trade Center. We discussed various lies dispensed to the public on that day, as well as the use by those in power of fanatics to promote impossible theories in an effort to muddy the waters. Will we ever know what really happened?
In the third segment, Thomas Wertman and I discussed the upcoming Area 51 actions, questions about whether the government witholds information about UFOs, and the personal experiences of people who have seen UFOs.
The final segment started with my earlier conversation with Frank Cordaro. I wondered why Episcopal churches don't have something like the Catholic Worker movement… I then sang "September Song", then read a segment of The News from Bedrock, Ohio, featuring Charlie Johnson.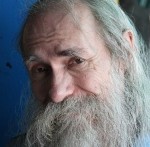 Co-founder and co-host of the show, Chuck lives in Fort Lauderdale, Florida with his wife Lorraine and assorted exotic pets. He was fortunate to attend Friends Central School in the late '60s to hone the already strong core beliefs instilled in him by his parents Wayne Lawrence and Marjorie Mock Gregory. His education continued at […]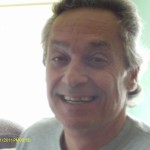 Phil is a weekly guest on our show. Philip A Farruggio is son and grandson of Brooklyn, NYC longshoremen. He is a free lance columnist (found on WorldNewsTrust.com, TheSleuthJournal.com, Information Clearing house, Op Ed News, Dandelion Salad, Activist Post, Dissident Voice and many other sites worldwide). Philip works as an environmental products sales rep and […]