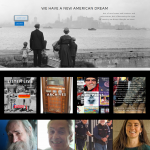 I opened with "Tryin' to Reason with Hurricane Season… then talked about Dorian craziness,,, then played Azzurra Crispino's interview with Karisma Garcia who was recently released from prison. They especially noted the challenges for transgender inmates. Donate to her fundraiser at
https://fundrazr.com/e1XZS0?ref=ab_88LYi9_ab_AuMq4BRhaV9AuMq4BRhaV9.
Philip Farruggio's powerful column described his personal experience with hurricanes and FEMA, and the problems he attributes to insane military spending that leaves no money for programs that would actually help people. Phil and I discussed these topics for the rest of the second half hour segment.
I played my discussion, recorded earlier that day, with Frank Cordaro. Frank read a public report about the war crimes performed in the name of "defense" from the Air National Guard base in Des Moines. The state's report detailed the number of missions flown and number of times the drones were used to kill people. Then Ava Bird joined us live, with a delightfully pithy piece that ran the gamut from women's rights to politicians' crimes to mass shootings… just amazing.
I introduced Karen Kwiatkowski, who shared her insights about the national security state, privacy, and the election process..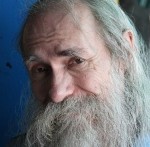 Co-founder and co-host of the show, Chuck lives in Fort Lauderdale, Florida with his wife Lorraine and assorted exotic pets. He was fortunate to attend Friends Central School in the late '60s to hone the already strong core beliefs instilled in him by his parents Wayne Lawrence and Marjorie Mock Gregory. His education continued at […]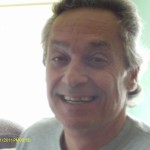 Phil is a weekly guest on our show. Philip A Farruggio is son and grandson of Brooklyn, NYC longshoremen. He is a free lance columnist (found on WorldNewsTrust.com, TheSleuthJournal.com, Information Clearing house, Op Ed News, Dandelion Salad, Activist Post, Dissident Voice and many other sites worldwide). Philip works as an environmental products sales rep and […]