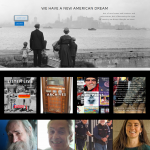 I opened with Camelot because it was one of JFK's favorite songs; he was shot on November 22, 1963. I then introduced Anthony Rayson, who read some fascinating letters from prisoners. We also discussed the logistics of what Anthony does – how zines are distributed, how the prisoners ask for publications, etc.
The second segment featured Philip Farruggio, and we had a great conversation, discussing among other things private insurance vs medicare for all, plus how the questions that are asked can influence the responses given… this was in the context of the Democratic presidential 'debates'.
The third segment had Larry Pinkney presenting a letter he wrote to Black Agenda Report, exposing the new McCarthyism among so-called progressives. Next, Frank Cordaro described things at the Des Moines Catholic Worker, and I closed the segment with September Song, also in honor of Kennedy.
The final segment had MK Davis discussing the Thylacine (Tasmanian Tiger) and how he cleaned up an archival film of this (extinct?) creature. We discussed the eradication program mounted against them, and the methods of film cleanup he's used on this and many other films.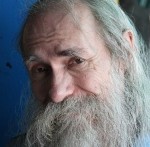 Co-founder and co-host of the show, Chuck lives in Fort Lauderdale, Florida with his wife Lorraine and assorted exotic pets. He was fortunate to attend Friends Central School in the late '60s to hone the already strong core beliefs instilled in him by his parents Wayne Lawrence and Marjorie Mock Gregory. His education continued at […]