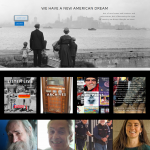 I opened with Margaritaville, then introduced Sheena Powell Szuri. She mentioned how the current administration is welcoming war criminals while abandoning friends; I asked what action would be appropriate… war? We agreed that communication is important in order to create peaceful solutions. We had a nice chat about calling out wrongdoing of individuals and nations. She mentioned a website and also read a poem, The Poet Does Know.
The second segment as always featured Philip Farruggio, starting with his column It's the Empire, Stupid.
The third segment had Richard Flamer reporting in from Chiapas, Mexico.
The final segment had Thomas Wertman with some very interesting UFO information.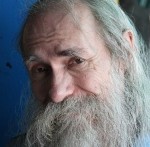 Co-founder and co-host of the show, Chuck lives in Fort Lauderdale, Florida with his wife Lorraine and assorted exotic pets. He was fortunate to attend Friends Central School in the late '60s to hone the already strong core beliefs instilled in him by his parents Wayne Lawrence and Marjorie Mock Gregory. His education continued at […]