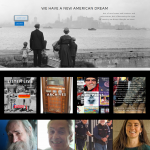 I opened with Both Sides Now in honor of Joni Mitchell's birthday. We then heard Ava Bird reading some of her work, very powerful. The Government is there for you! Riiiiight. I then read some of Mike Palecek's work… I miss having him on the show.
The second segment featured Philip Farruggio. Starting with his column "The Circus Never Left" we proceeded into a discussion focusing mostly on healthcare.
The third segment started with Azzurra Crispino discussing her friend in Ohio . She then added Mark Clement to tell us about the ongoing Rodney Reed case. 5124631782 stop the execution! Then we had Frank Cordaro, and a small correction sent in by listener Lissa Welborn.
The final segment featured Karen Kwiatkowski with her usual sharp insight into politics, elections, and life in America. She had some very interesting comments about her home state, Virginia.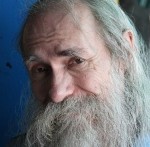 Co-founder and co-host of the show, Chuck lives in Fort Lauderdale, Florida with his wife Lorraine and assorted exotic pets. He was fortunate to attend Friends Central School in the late '60s to hone the already strong core beliefs instilled in him by his parents Wayne Lawrence and Marjorie Mock Gregory. His education continued at […]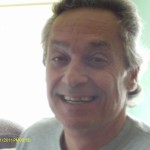 Phil is a weekly guest on our show. Philip A Farruggio is son and grandson of Brooklyn, NYC longshoremen. He is a free lance columnist (found on WorldNewsTrust.com, TheSleuthJournal.com, Information Clearing house, Op Ed News, Dandelion Salad, Activist Post, Dissident Voice and many other sites worldwide). Philip works as an environmental products sales rep and […]