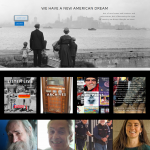 I opened with The Working Life, then brought in Mike Bond. We discussed the virus that was just starting to be a hot topic in the news, and both thought it was over-hyped. Since he is in a low-traffic island there was not too much impact anticipated. He cited a number of research sources including the Institute Pasteur that were relatively calm.
The second segment of our show is It's The Empire Stupid with Philip Farruggio. He led with "Piling on Dirty Harvey, Not the War Criminals", about the 'breaking news' about Harvey Weinstein's conviction.
The third segment had Michael Annis, who featured the work of Ken Greenley, who was to have been on this show but died some two weeks earlier. Since Ken had appeared on our show, I had a recording of him reading his poem Gasoholic and played that as part of this memorial segment. Michael then read several more of Greenley's poems to finish up.
For the final segment I played two additional poems by Ken Greenley, then  my earlier conversation with Frank Cordaro of the Des Moines Catholic Worker, then Julius Awafong with his column from Yaounde, Cameroon.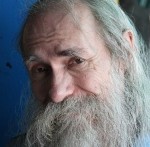 Co-founder and co-host of the show, Chuck lives in Fort Lauderdale, Florida with his wife Lorraine and assorted exotic pets. He was fortunate to attend Friends Central School in the late '60s to hone the already strong core beliefs instilled in him by his parents Wayne Lawrence and Marjorie Mock Gregory. His education continued at […]