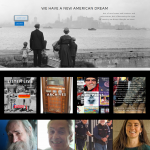 Due to some technical issues I jumped right in to our first guest, Ava Bird, who had prerecorded a special piece, Happy Flu Season. It was a short segment.
The second segment as usual featured Philip Farruggio with It's the Empire, Stupid. This column was "Banana Amerika – The Fix Is In" and it was all about Super Tuesday and what happened to Bernie Sanders.
The third segment had Azzurra Crispino joining us to talk about prison visitation and its challenges.
For our final segment, I played my earlier conversation with Frank Cordaro, then added the final guest of the night, Karen Kwiatkowski. Karen gave us a rundown of the news, starting with the Flu Season and the CDC, proceeding into the urge for governments toward totalitarianism, and then closing with the mess that is called the Democratic Party.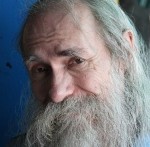 Co-founder and co-host of the show, Chuck lives in Fort Lauderdale, Florida with his wife Lorraine and assorted exotic pets. He was fortunate to attend Friends Central School in the late '60s to hone the already strong core beliefs instilled in him by his parents Wayne Lawrence and Marjorie Mock Gregory. His education continued at […]