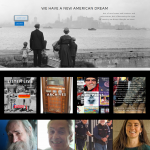 I opened with God Bless the Child, then introduced Anthony Rayson, who discussed the failed stockpiling of medical supplies for the Covid-19 medical crisis, then told us about his father's experiences in World War II. It was fascinating.
–Note: recently the station breaks were not recorded but due to upgrades at Revolution Radio they came through this time, and I've left them in.–
For the second segment, Philip Farruggio did his usual column, Its the Empire, Stupid, He led off with his column, The Time for the Universal Basic Income is NOW. We discussed it afterwards.
For the third segment Larry Pinkney was not immediately available so I played my prerecorded interview with Frank Cordaro, who gave us a report from the Des Moines Catholic Worker in this time of the #BabyBoomerApocalypse plague. I was then able to bring in Larry Pinkney, whose theme was none of us is as strong or as wise as all of us. It was inspiring as we have come to expect from this former member of the original Black Panthers. I closed the segment with a discussion of some of the things I'm lucky enough to be able to do to help people.
For the final segment, MK Davis joined us with some insight into cryptids, quarantines, old age, sickness, etc. We had a great conversation to close out the show.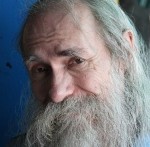 Co-founder and co-host of the show, Chuck lives in Fort Lauderdale, Florida with his wife Lorraine and assorted exotic pets. He was fortunate to attend Friends Central School in the late '60s to hone the already strong core beliefs instilled in him by his parents Wayne Lawrence and Marjorie Mock Gregory. His education continued at […]