October 4, 2012 with guests Keith McHenry and Sherwood Ross
Chuck and Mike welcomed Food Not Bombs activist Keith McHenry and our monthly columnist Sherwood Ross.
| | |
| --- | --- |
| Keith McHenry talked about actively pursuing peace through demonstrations and feeding the hungry. He discussed the new book, Hungry for Peace, and the upcoming Elect To End Hunger and Poverty Tour. | Sherwood Ross presented another great column, this time focusing on the North Atlantic Terrorist Organization. I mean Treaty. Actually I probably do mean Terrorist. Anyway, he brought up some great points. |
Bits included Interview with a Terrorist and GoBarbaraBush, and as always we ended with The News from Mount Liberty.
Food Not Bombs co-founder, KEITH McHENRY was born in Frankfurt, West Germany in 1957 while his father was stationed there in the army. His paternal great, great, grandfather was Dr. James McHenry, who signed the United States Constitution and served as a general in the Revolutionary War and as Secretary of War under George Washington […]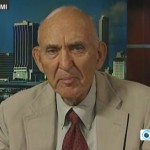 Sherwood Ross was one of our first guests, and he was a monthly columnist from 2011 to 2016. Sherwood has retired from public view, and we miss him very much. His slot was taken over by another of our earliest guests, Ava Bird. Sherwood Ross has worked for the Chicago News Service, also as a […]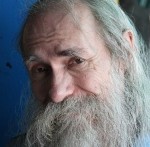 Co-founder and co-host of the show, Chuck lives in Fort Lauderdale, Florida with his wife Lorraine and assorted exotic pets. He was fortunate to attend Friends Central School in the late '60s to hone the already strong core beliefs instilled in him by his parents Wayne Lawrence and Marjorie Mock Gregory. His education continued at […]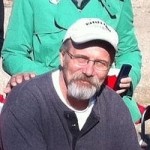 Co-founder and co-host of the show, Mike Palecek is a writer who lives in Saginaw, Minnesota, west of Duluth. He is a former federal prisoner for peace; was the Iowa Democratic Party candidate for the U.S. House of Representatives, 5th District in the 2000 election, gaining 65,000 votes on an anti-war platform in a conservative […]