October 11, 2012 with guests Ava Bird and John Grant
Chuck and Mike welcomed poet Ava Bird and writer John Grant. John told us about "Denying Science" and Ava shared two poems, "He Buys" and "She Buys".
We also poked fun at the presidential debates, gave a tribute to Bill Hicks, and as always closed with The News from Mount Liberty.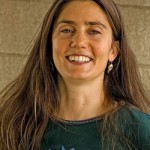 Ava is a monthly columnist appearing the first week of each month. Ava Bird was our very first guest and we always look forward to her visits. We love to listen to her read. Ava's books are currently not available but you can see her blog at birdblogblast.blogspot.com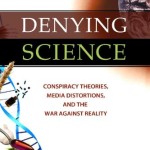 John Grant has a couple of Hugos and World Fantasy Awards among other praise that has headed his way. In recent years he has published a series of books debunking the anti-science and pseudo-science that is rampant in America and elsewhere. He's fighting with his rapier wit and sound exposition against Science Denialism.
See more: https://newdream.us/person/john-grant/