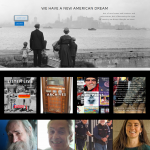 I opened without a song! Busy busy day… I introduced novelist/journalist/entrepreneur Mike Bond, and we had a great conversation, starting with the reopening of both Hawaii and Florida after a long time of isolation. We discussed ways of staying safe, the ways of analyzing statistics, and the possibility that sunlight could help fight the virus. We went on to police brutality, gun violence, and how we MUST stop killing each other. We discussed drug dealers as businessmen and whether government had the right to control what people do in their own lives. All of this was in the context of money, or lack of it, for the majority of people in the world, and the vanishing middle class. We then asked ourselves if the New Deal had actually created the middle class, and what poverty really was: everything is relative. Life is short, and people need to find happiness with what they have.
The second segment as usual featured Philip Farruggio with It's the Empire, Stupid. His topic was Ants at a Pandemic Picnic, his metaphor for crowd behavior where emotion takes over from thinking. Philip expressed his concern that reopening Florida would produce a huge increase in the Covid-19 numbers. He condemned the early inaction by the administration for exacerbating the problems, and he called for a Universal Basic Income. We discussed these issues for the rest of the segment, especially emphasizing how pushing money into the economy from the bottom would have far stronger and better effect than bailing out those at the top.
Next we had Michael Annis, poet-publisher-musician-wordsmith extraordinaire, who joined us from Denver. He read a piece, Wolves at the Mall, that he often performs with his band backing him but due to Covid had to do alone. No matter – he did a fantastic job with it. It's an amazing poem, full of imaginative imagery and challenging concepts.
Our final segment started with Frank Cordaro of the Des Moines Catholic Worker, who talked about the violence in Minneapolis, the demonstrations, and the violence that cancels out the numerous positive effects and puts the focus in the wrong places. We discussed that at some length, including the parallels to the '60s, and then I played the prerecorded column from Julius Awafong, our correspondent from Cameroon. Julius described news about the President of Cameroon, who dropped out of sight for some time; people thought he was dead. The English speaking Cameroon and the French speaking Cameroon had to come together and actually talk to each other; people stopped paying taxes; there was conflict about Covid-induced restrictions. Is he dead or is he alive? Who knows for sure. He also mentioned that people are afraid to go to the hospital for fear they'll be diagnosed with Covid-19 and held hostage as a result. A messy situation indeed.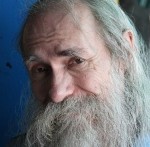 Co-founder and co-host of the show, Chuck lives in Fort Lauderdale, Florida with his wife Lorraine and assorted exotic pets. He was fortunate to attend Friends Central School in the late '60s to hone the already strong core beliefs instilled in him by his parents Wayne Lawrence and Marjorie Mock Gregory. His education continued at […]