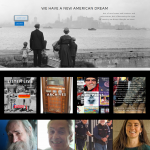 I opened with a parody of Covid's Lament, a parody of Adelaide's Lament from Guys and Dolls. I then brought in Anthony Rayson.
The second segment as usual had Philip Farruggio with It's the Empire Stupid. He talked about Money for Something.
The third segment featured Larry Pinkney, followed by my prerecorded conversation with Frank Cordaro.
The final guest of the evening was M.K. Davis.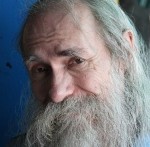 Co-founder and co-host of the show, Chuck lives in Fort Lauderdale, Florida with his wife Lorraine and assorted exotic pets. He was fortunate to attend Friends Central School in the late '60s to hone the already strong core beliefs instilled in him by his parents Wayne Lawrence and Marjorie Mock Gregory. His education continued at […]