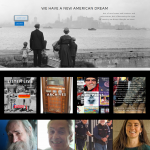 I opened this 2nd show in the post-Palecek era with Eve of Destruction. Philip introduced and interviewed Glen Ford. The middle part of the show featured our regular slate of 4th-Thursday guests, except that Karen Kwiatkowski was unable to join us. The good news is she'll be shifting to Week 1 so she'll be on our July 4th show!
In the final segment I took the opportunity to read an excerpt from the upcoming CWG Press publication,The Last of the Long Haired Hippies, , by Deborah Cullins Smith. We've since changed it from a single novel to a trilogy, and the first book, Shroud of Darkness, will be available on or about July 4, 2019. Here's the synopsis of book one:
Victoria Barton's routine life is tarnished only by her memories of her tumultuous youth. A runaway at sixteen, she fled with her boyfriend to the Haight Ashbury section of San Francisco in 1968, and eventually to Woodstock. The only hippie in the Haight to never do drugs, Victoria is at a loss to explain why she is plagued by memories—bitter and sweet—and nightmares that she can't remember upon awakening.
Her sleepy southern Illinois hometown seems comfortable and far removed from the Haight, until a boy's pet is killed in a ritualistic fashion. When a woman is attacked next, Victoria is forced to ask: What is it about her past that's connected to the very real violence happening now?
Look for this excellent novel on Amazon and CWG Press. The second and third parts of the trilogy should be available in August and September, respectively.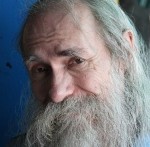 Co-founder and co-host of the show, Chuck lives in Fort Lauderdale, Florida with his wife Lorraine and assorted exotic pets. He was fortunate to attend Friends Central School in the late '60s to hone the already strong core beliefs instilled in him by his parents Wayne Lawrence and Marjorie Mock Gregory. His education continued at […]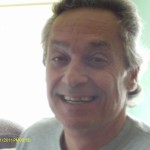 Phil is a weekly guest on our show. Philip A Farruggio is son and grandson of Brooklyn, NYC longshoremen. He is a free lance columnist (found on WorldNewsTrust.com, TheSleuthJournal.com, Information Clearing house, Op Ed News, Dandelion Salad, Activist Post, Dissident Voice and many other sites worldwide). Philip works as an environmental products sales rep and […]