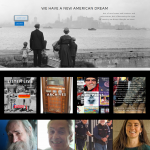 I opened with Hey, Jude and then played my pre-recorded interview with Mike Bond. We discussed Covid numbers; Florida was having a huge surge at this time. Mike mentioned that France was pretty much back to normal, and talked about how the virus mutates to make it a bit of a moving target. We discussed specific problems, such as the difficulty of having Vestry meetings via Zoom instead of live.
The second segment, Philip Farruggio's It's the Empire, Stupid, opened with his column Too Much Bull Excrement. We talked about the Universal Basic Income and why it's the best (or only) way out of this economic crisis created by Covid and the reaction to it.
The third segment was supposed to have Michael Annis but after getting voicemail a couple of times I instead played my earlier interview with Frank Cordaro of the Des Moines Catholic Worker, where we talked about life, works of mercy, and how both life and we ourselves are works in progress. I was then able to get Michael Annis on the phone for the rest of the segment. He read a highly relevant essay written in the 1950s by Richard Wright, which was not published until the '70s. The American Problem: Its Negro Phase is an amazingly timely article over 60 years later!
Michael Annis continued the Richard Wright essay to open this segment, and we closed with the prerecorded column by Julius Awafong from Yaounde, Cameroon.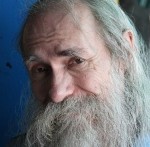 Co-founder and co-host of the show, Chuck lives in Fort Lauderdale, Florida with his wife Lorraine and assorted exotic pets. He was fortunate to attend Friends Central School in the late '60s to hone the already strong core beliefs instilled in him by his parents Wayne Lawrence and Marjorie Mock Gregory. His education continued at […]