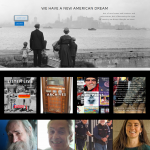 I sang Yankee Doodle Dandy and then introduced Ava Bird who continued her notes from the family cat. They were great. I then played the prerecorded interview from Frank Cordaro of the Des Moines Catholic Worker.
Phil Farruggio's segment It's the Empire, Stupid, began with him reading his column, The Sin Just Continues. We had a good talk afterwards.
For the third segment I played my earlier interview with Azzurra Crispino of Prison Abolition Prisoner Support.
The show wrapped up with Karen Kwiatkowski bringing her unique viewpoint on what's happening. Her columns are always a highlight!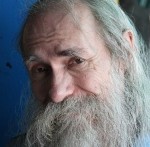 Co-founder and co-host of the show, Chuck lives in Fort Lauderdale, Florida with his wife Lorraine and assorted exotic pets. He was fortunate to attend Friends Central School in the late '60s to hone the already strong core beliefs instilled in him by his parents Wayne Lawrence and Marjorie Mock Gregory. His education continued at […]