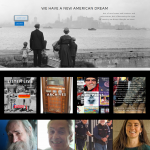 I opened with Mama Tried. After trying to reach Sheena Powell Szuri I played my earlier interview with Frank Cordaro of the Des Moines Catholic Worker, then talked about mixnstream.com.
Philip Farruggio's It's the Empire, Stupid was the second segment, based on his column Co-Dependence Day.
Richard Flamer was my guest for the beginning of the third segment (prerecorded earlier that day), and then I was able to bring in Sheena Powell Szuri, but by telephone so the sound wasn't great.
I had Sheena finish her bit at the beginning of the final segment, before adding our UFO expert Thomas Wertman.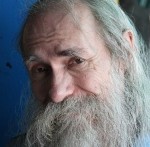 Co-founder and co-host of the show, Chuck lives in Fort Lauderdale, Florida with his wife Lorraine and assorted exotic pets. He was fortunate to attend Friends Central School in the late '60s to hone the already strong core beliefs instilled in him by his parents Wayne Lawrence and Marjorie Mock Gregory. His education continued at […]