July 31, 2014, guests Jeff Czerwiec, Julius Awafong, and Adam Roufberg
Right Click to Download
---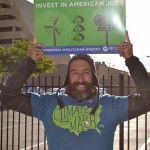 Jeff Czerwiec
Jeff reported on The Great Climate March. He's been part of it since they left L.A. on March 1st; at the time of the interview they were in Omaha, Nebraska, getting ready to cross the Missouri River into Iowa. He discussed not only activism but bonding with ordinary (yet very special) people they've met along the way.
---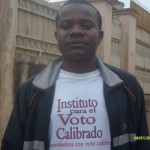 Awafong Julius Teneng
Julius Awafong issed a call for African countries to shake off the yoke of the American and other Western oppressors. He said that if other countries are going to have nuclear weapons they had better have some too…
---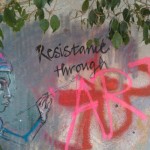 Adam Roufberg
Adam, new to our show, introduced himself and talked about Peace, Gaza, and the use of Art in resolving conflicts.
---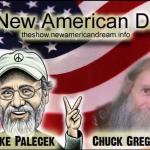 Chuck Gregory and Mike Palecek
I opened with The Circle Game, and Mike and I included the following bits in the show:
Army Strong
The plane in Ukraine … stays mainly on the plain
local news report, brought to you by Jello, and also by Powder Milk Democrat Gonads
Revolution Jeopardy
Paul Craig Roberts and Barack Obama, on "Osama bin Laden Is Dead"
a word from a new sponsor, American Dream Memory Blockers
Dude … You Might Be A Terrorist
Our ninth grade first-period civics moment …
"As The American Mows His Lawn."
The Foundation For A New American Dream
some notes from listeners … by email, chat room, cellphone, telepathy and telegraph
The News from Mt. Liberty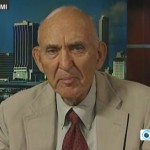 Sherwood Ross was one of our first guests, and he was a monthly columnist from 2011 to 2016. Sherwood has retired from public view, and we miss him very much. His slot was taken over by another of our earliest guests, Ava Bird. Sherwood Ross has worked for the Chicago News Service, also as a […]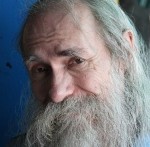 Co-founder and co-host of the show, Chuck lives in Fort Lauderdale, Florida with his wife Lorraine and assorted exotic pets. He was fortunate to attend Friends Central School in the late '60s to hone the already strong core beliefs instilled in him by his parents Wayne Lawrence and Marjorie Mock Gregory. His education continued at […]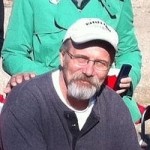 Co-founder and co-host of the show, Mike Palecek is a writer who lives in Saginaw, Minnesota, west of Duluth. He is a former federal prisoner for peace; was the Iowa Democratic Party candidate for the U.S. House of Representatives, 5th District in the 2000 election, gaining 65,000 votes on an anti-war platform in a conservative […]