July 30, 2020 – Prison Show 3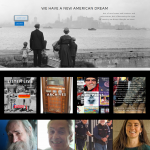 This show was a panel discussion with Frank Cordaro, Petero Sabune, Azzurra Crispino, and Anthony Rayson. I led off with I Shall Be Released, and then each of the guests took a turn at leading the discussion for one of the segments.
Frank discussed Black Lives Matter, and Azzurra mentioned that a BLM protester had been killed with no one being charged. Is there a sea change, with people really starting to make a difference? Anthony hopes it will turn toward prisons, where there is not anywhere near enough support. Petero discussed how people are working together, and mentioned his participation as well as the funeral of John Lewis.
Petero led off, mentioning how BLM is led by young people and non-clergy, and he believes there is traction. I asked Petero about what else is going on in the NYC area in this time of Covid. He mentioned several historical aspects, dating back to the 18th century. We discussed how solitary confinement drives people crazy. Frank mentioned the incredible integrity he encountered from fellow prisoners when he was locked up.
Azzurra led this segment, starting with a followup of Petero's mention of Nelson Mandela. She said his favorite song to play while he was incarcerated was Jolene by Dolly Parton. She also mentioned (as had Petero) the reinstatement of the Federal death penalty. She discussed the confusion of people on political matters, including the use of Federal executions to further the Trump campaign. She mentioned a woman who had lost a family member to murder, but who did NOT want the murderer executed – her wishes were ignored.
Anthony led fhe final segment with a clinical analysis of the SHU syndrome – prisoners held in maximum security solitary confinement are often subject to psychotic breaks. I brought up how inmates sometimes write as a way of dealing with their situation. Anthony expounded on this, and how this horrible crucible produces such incredible work, which helps them regain at least a little bit of their self-worth. Azzurra talked about the need for abolition rather than reform. She mentioned that women in prison get less support and attention than men. Certainly there are less of them, but their rate of incarceration has the highest rate of increase. Frank talked about the punishment model with an emphasis on solitary confinement having increased exponentially since the Supreme Court said it was ok. Petero asserted that we on the outside are unaware of what is going on, even to the very existence of prisons in our midst. I mentioned how the powers that be have set us against each other to distract us from the fight against abuse of power.
This was a marvelous show. We plan another on October 29.
.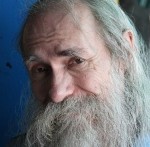 Co-founder and co-host of the show, Chuck lives in Fort Lauderdale, Florida with his wife Lorraine and assorted exotic pets. He was fortunate to attend Friends Central School in the late '60s to hone the already strong core beliefs instilled in him by his parents Wayne Lawrence and Marjorie Mock Gregory. His education continued at […]