Prison Show 6 – for Jessica Reznicek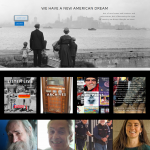 Canon Petero Sabune and Frank Cordaro joined me for an excellent discussion focusing on the impending incarceration of climate activist Jessica Reznicek. I opened with my rendition of Water to Fire, a song by Aliza Hava that seemed especially appropriate for this topic. I then played Jess's July 2 interview with Des Moines Local Channel 5 News as an introduction to her situation.
Frank and Petero each led a segment of the show and we talked about Jess as a hero in the tradition of Dorothy Day, the Berrigans, or the Plowshares Movement. We looked at the divide-and-conquer strategy utilized by prosecutors worldwide and the Terrorist Enhancement Act which was improperly applied in this case.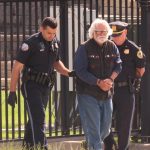 Frank is a weekly guest on our show. Frank Cordaro is a member of the Des Moines Catholic Worker. He is a former Catholic Priest. He has himself spent years and years in federal prison for crossing the line at Offutt, and more recently has been jailed for actions against the drone facility in Des […]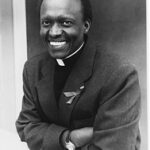 Rev. Sabune is no stranger to the MPS program and to the New York State correctional system. A graduate of Vassar College (BA) and Union Theological Seminary in New York (M.Div), he was ordained to the Episcopal priesthood in 1981. He served in ministry in several parishes in New York and as a Grants Officer […]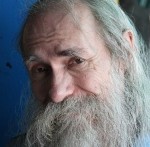 Co-founder and co-host of the show, Chuck lives in Fort Lauderdale, Florida with his wife Lorraine and assorted exotic pets. He was fortunate to attend Friends Central School in the late '60s to hone the already strong core beliefs instilled in him by his parents Wayne Lawrence and Marjorie Mock Gregory. His education continued at […]