January 30, 2020 – Prison Show 1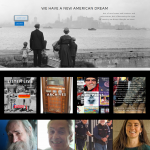 This week I tried a focused format, with several guests on at the same time
The Rev. Canon Petero A. N. Sabune is the Africa Partnership Officer for the Episcopal Church. Most recently, Sabune, an Episcopal priest, was the pastor and Protestant chaplain at Sing Sing Correctional Facility, a maximum security prison in Ossining, New York.
Frank Cordaro runs the Des Moines Catholic Worker and is regularly incarcerated for his protests.
Anthony Rayson is an American anarchist activist and author. He runs the South Chicago ABC Zine Distro and publishes many zines and pamphlets. DePaul University Archives and Special Collections holds a collection of Rayson's zines, as well as his compiled political writings and works of incarcerated persons.
Michael Annis is a publisher, writer, poet, artist, and musician. He founded Howling Dog Press in 1981. Michael has been cited numerous times as "the most dangerous poet on the planet," for whatever danger can come of that, and the "William Blake of our time"; he brands himself as a "rogue nation of one," preferring the intellectually expansive over the aggressively pugilistic.
Azzurra Crispino is the founder of Prison Abolition Prisoner Support, which believes, "The prison-industrial complex, in all its forms, including; immigrant detention centers, city and county jails, as well as state and federal prisons, must be abolished. This is a social evil that must be eradicated. The prison-industrial complex does not keep the community safe; it profits the elite while ravaging our communities."
I opened with Folsom Prison Blues, then introduced Petero who was the focus speaker for the first segment. Regarding his comment that being chaplain at a prison required 'being present' with the prisoners, I challenged him: is it really possible for us on the outside to be fully present with the prisoners? Later in this part I gave Anthony Rayson the opportunity to ask Petero questions, and they compared their respective approaches to empowering prisoner education.
Azzurra opened the second segment with a question for Petero about striking a balance between working for the prison and working for the prisoners. I then played my earlier conversation with Frank Cordaro who described his experience in 2014 speaking to federal judges. (Frank has spent time in prison in 5 different decades!). He spoke of the need for a culture of incarceration, for all of us to participate as witnesses, by going to prison ourselves. Azzurra then mentioned how a prisoner, Miggs, had said about Anthony Rayson, "For someone who's never been in prison, he really gets it." Anthony closed the segment describing his 1200 (!) zines and how he interfaces with the prisoners.
Michael Annis joined us for the third segment. He discussed how the prison system has been set up as a modern slave system. He also mentioned the prison of illness, and his personal experience with that (his son is sick and would not be alive if Michael did not devote many hours out of each day preparing special food and feeding him through a tube. He then presented a piece called Shrivel Portfolio. He then talked about Meliya Sen Yun, who chose to stay in prison when offered parole, because she was involved in counseling the others. He then handed things over to Anthony who read from Conflicts of Interest by Timothy Trujillo.
Azzurra then discussed how Anthony Rayson was indirectly responsible for introducing her to her husband, whom she married last year even though he's in prison. We then played Free Inmate Letter byh BlackJack the Arsonist, which continued the theme Michael Annis had started about the prisoner as slave. She then read a clip by Connor Stevens, then discussed the need for bringing love to prisoners. Petero responded to this, and stressed its importance. Azzurra then talked about Love as a driving force, a powerful force in our lives. She mentioned that all people are worthy of dignity and love and in need of education. The ensuing interaction between Azzurra, Anthony, and Petero was the climactic portion of this already great show and I look forward to including this group of guests again in a similar format.
This was a wonderful show and I'm so lucky to have such great guests.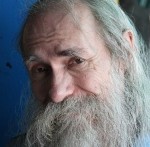 Co-founder and co-host of the show, Chuck lives in Fort Lauderdale, Florida with his wife Lorraine and assorted exotic pets. He was fortunate to attend Friends Central School in the late '60s to hone the already strong core beliefs instilled in him by his parents Wayne Lawrence and Marjorie Mock Gregory. His education continued at […]