January 3, 2013, guests Megan Rice and Sherwood Ross
Chuck and Mike welcomed Megan Rice and Sherwood Ross to the first show of 2013.

[audio:https://newdream.us/wp-content/uploads/2015/08/show_4104375.mp3|titles=show_4104375]

Right click to download show_4104375
Megan Rice joined us for the first time. She's an anti-nuclear activist and Roman Catholic nun.On July 28, 2012, Rice, at 82 years old, and two fellow activists (Michael R. Walli, 63, and Gregory I. Boertje-Obed, 57) broke into the Y-12 National Security Complex in Oak Ridge, Tennessee, and hung banners and splashed blood on the outside of the heavily guarded Highly Enriched Uranium Materials Facility there.

She talked about her time in jail, the upcoming attempt to charger her with sabotage, and her conviction that whatever sacrifice she ends up making to stand up for her core beliefs is not only worth it but what she feels compelled to do by her faith.

Follow the case at Transform Now Plowshares

Monthly Columnist Sherwood Ross welcomed the new year with a discussion of anti-Semitism, starting with a focus on the situation in Russia when Hitler's armies were advancing on Moscow. He used a poem by Yevgeny Yevtushenko to illustrate his point.

Sherwood continued by noting the situation in America today: witness the "0/11 dancing rabbis" story and the accusation that Jewish bankers wanted the recession so that they could make more money and gain property.

He closed with an analysis of anti-Semitism in the poetry of T. S. Eliot, as an example of a highly intelligent and talented person who yet exhibited a degree of racial or religious bias…but who also wrote some great poetry.
The monologues and assorted bits were especially effective this week.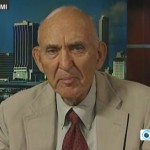 Sherwood Ross was one of our first guests, and he was a monthly columnist from 2011 to 2016. Sherwood has retired from public view, and we miss him very much. His slot was taken over by another of our earliest guests, Ava Bird. Sherwood Ross has worked for the Chicago News Service, also as a […]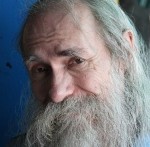 Co-founder and co-host of the show, Chuck lives in Fort Lauderdale, Florida with his wife Lorraine and assorted exotic pets. He was fortunate to attend Friends Central School in the late '60s to hone the already strong core beliefs instilled in him by his parents Wayne Lawrence and Marjorie Mock Gregory. His education continued at […]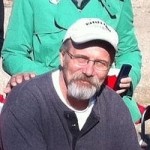 Co-founder and co-host of the show, Mike Palecek is a writer who lives in Saginaw, Minnesota, west of Duluth. He is a former federal prisoner for peace; was the Iowa Democratic Party candidate for the U.S. House of Representatives, 5th District in the 2000 election, gaining 65,000 votes on an anti-war platform in a conservative […]