February 7, 2013, guests Albert Russo and Sherwood Ross
Chuck and Mike welcomed Albert Russo and Sherwood Ross to the show.

[audio:https://newdream.us/wp-content/uploads/2015/08/show_4242095.mp3|titles=show_4242095]
Albert Russo is an international author making his second appearance on our show. Albert's work crosses boundaries, be they the "real" ones of language, location, gender, race, or those less easily defined that separate the real from the surreal or the commonplace from the fabulous.

Albert read a story from Parisian Zapy, his highly amusing series about a precocious French girl. It was marvelous.

Visit Albert's site albertrusso.com

or

Buy Parisian Zapy from our astore

Monthly Columnist Sherwood Ross was right on top of current events, discussing drones, the CIA, and potential CIA head John Brennan.
In my opening monologue, I reminisced about my childhood, in memory of my mother Marjorie Mock Gregory, June 11, 1915 to February 4, 2013. The News from Mount Liberty was taken from KGB and was an excellent, hard-hitting wrapup.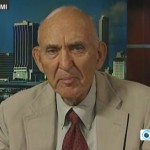 Sherwood Ross was one of our first guests, and he was a monthly columnist from 2011 to 2016. Sherwood has retired from public view, and we miss him very much. His slot was taken over by another of our earliest guests, Ava Bird. Sherwood Ross has worked for the Chicago News Service, also as a […]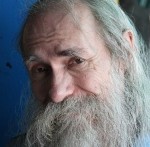 Co-founder and co-host of the show, Chuck lives in Fort Lauderdale, Florida with his wife Lorraine and assorted exotic pets. He was fortunate to attend Friends Central School in the late '60s to hone the already strong core beliefs instilled in him by his parents Wayne Lawrence and Marjorie Mock Gregory. His education continued at […]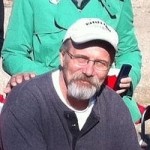 Co-founder and co-host of the show, Mike Palecek is a writer who lives in Saginaw, Minnesota, west of Duluth. He is a former federal prisoner for peace; was the Iowa Democratic Party candidate for the U.S. House of Representatives, 5th District in the 2000 election, gaining 65,000 votes on an anti-war platform in a conservative […]