February 14, 2013, guests Brian Panhuyzen and Jim Fetzer
Chuck and Mike welcomed Brian Panhuyzen and Jim Fetzer to the show.

[audio:https://newdream.us/wp-content/uploads/2015/08/show_4272491.mp3|titles=show_4272491]

right click to download show_4272491
Night is a Shadow Cast by the World, a fascinating combination of adventure and dream that takes the reader on a journey from Canada to the U.S., Mexico, a handful of Pacific islands, and India, hardly ever coming up to breathe. The viewpoint alternates between Cordell and Marla, a married couple suddenly separated by an event so strange that the term 'surreal' comes to mind.

See more about the book at www.nightisashadow.com

Brian Panhuyzen talked about his book

Many of Jim Fetzer's writings can be found at Veterans Today. Visit www.veteranstoday.com/author/fetzer/

Our popular monthly columnnist Jim Fetzer was a bit late and ended up doing his thing after Mike and I finished The News from Mount Liberty. It worked out perfectly, since we had focused on the JFK assassination in The News, and Jim had chosen that to lead into his segment.
The News from Mount Liberty was excellent, once again.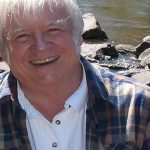 Jim is a monthly columnist appearing the second week of each month. James Henry Fetzer (born December 6, 1940) is a philosopher of science and conspiracy theorist. Since the late 1970s, Fetzer has worked on assessing and clarifying the forms and foundations of scientific explanation, probability in science, philosophy of mind, and philosophy of cognitive […]