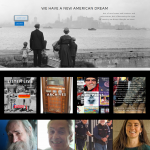 We changed the order a bit for this show and ongoing.
Segment 1: I (Chuck) opened with my rendition of Charlottesville by Jesse Dayton., I then played Philip Farruggio's column, "It's the Empire, Stupid" and then welcomed Anthony Rayson to the show. Anthony told us how we embrace anarchist principles without realizing it.
Segment 2: I introduced Philip Farruggio and we talked for the entire segment. Topics included the 1943 film, "A Gentleman's Agreement" (currently available as a DVD from Netflix) and the 2017 Charlottesville white supremacist rally that turned violent. The time went very fast.
Segment 3: I introduced Larry Pinkney, who talked about common sense. I was unable to contact MK Davis at the scheduled time so I played my earlier conversation with Frank Cordaro and finished the segment with some bits scavenged from past shows. Frank discussed this book:

Segment 4: MK Davis was available, so I introduced him and he discussed the perils of going out into the field to gather information about Bigfoot. We had a nice discussion, and then I closed with some Charles Bukowski quotes and the song Ripple by the Grateful Dead.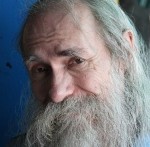 Co-founder and co-host of the show, Chuck lives in Fort Lauderdale, Florida with his wife Lorraine and assorted exotic pets. He was fortunate to attend Friends Central School in the late '60s to hone the already strong core beliefs instilled in him by his parents Wayne Lawrence and Marjorie Mock Gregory. His education continued at […]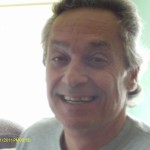 Phil is a weekly guest on our show. Philip A Farruggio is son and grandson of Brooklyn, NYC longshoremen. He is a free lance columnist (found on WorldNewsTrust.com, TheSleuthJournal.com, Information Clearing house, Op Ed News, Dandelion Salad, Activist Post, Dissident Voice and many other sites worldwide). Philip works as an environmental products sales rep and […]