August 14, 2014, guests Jim Fetzer, Richard Flamer and Winston Wu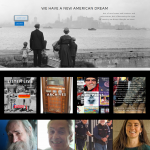 Right Click to Download
---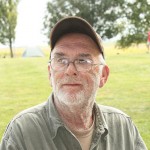 Richard Flamer
Richard presented a fascinating and very personal account of his work in a Guatemalan town just across the border from his Catholic Worker Farm in Chiapas, Mexico. He is hoping to train some of the men from the town in carpentry, and thereby help them become self-sufficient. The town was the site of a military massacre in the 1980s and the residents are still suffering from the aftereffects.
---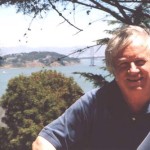 Jim Fetzer
Jim talked about the recent appearance of Richard Gage, of Architects and Engineers for 9/11 Truth, on C-Span. While this would appear to be a victory for the truth movement, Jim feels it is a way of deflecting attention from the real truth by focusing on another impossible scenario, namely that thermite (which does not burn fast enough to be explosive) was responsible for bringing down the towers.
---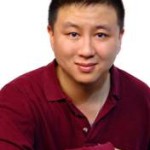 Winston Wu
Winston presented more evidence about the moon landing hoax, and directed listeners to a NASA documentary, "Failure is Not an Option". where they should listen to certain statements by the Mission Control Director
---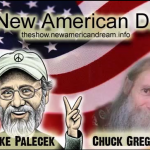 Chuck Gregory and Mike Palecek
I opened the show with "Old Friends" and a tribute to Robin Williams and Lauren Bacall who had just died. Mike and I did a number of interesting bits including:
What's happening on Mapleton Drive, Mayberry, Our Town?
The continuing adventures of Red White and Blue
The Adventures Of Matt Splatt, Big-Time American Bigfoot TV Researcher
Kill The Messenger, a new movie about journalist Gary Webb, coming in October, said to have committed suicide with two shots to the head with a .38 caliber pistol in 2004
The New American Dream Masterpiece Classic Playhouse Theater something-something, featuring the work of Bill Hicks
Mr. Rogers' Midwestern Neo-Con Tea-Party Neighborhood
Fighting Father Jack Duffy, War Priest of West Omaha
Some notes from listeners … by email, chat room, cellphone, telepathy and telegraph
The News from Mount Liberty, continuing Charlie's experiences after being dropped at the mental health hospital for "Observation".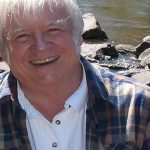 Jim is a monthly columnist appearing the second week of each month. James Henry Fetzer (born December 6, 1940) is a philosopher of science and conspiracy theorist. Since the late 1970s, Fetzer has worked on assessing and clarifying the forms and foundations of scientific explanation, probability in science, philosophy of mind, and philosophy of cognitive […]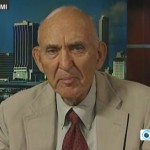 Sherwood Ross was one of our first guests, and he was a monthly columnist from 2011 to 2016. Sherwood has retired from public view, and we miss him very much. His slot was taken over by another of our earliest guests, Ava Bird. Sherwood Ross has worked for the Chicago News Service, also as a […]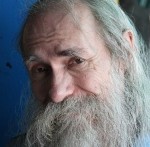 Co-founder and co-host of the show, Chuck lives in Fort Lauderdale, Florida with his wife Lorraine and assorted exotic pets. He was fortunate to attend Friends Central School in the late '60s to hone the already strong core beliefs instilled in him by his parents Wayne Lawrence and Marjorie Mock Gregory. His education continued at […]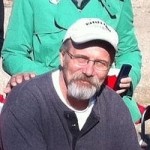 Co-founder and co-host of the show, Mike Palecek is a writer who lives in Saginaw, Minnesota, west of Duluth. He is a former federal prisoner for peace; was the Iowa Democratic Party candidate for the U.S. House of Representatives, 5th District in the 2000 election, gaining 65,000 votes on an anti-war platform in a conservative […]