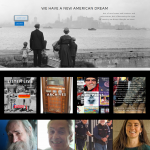 I opened by playing Tim Smith's corona version of Please Release Me – one of the few times in recent memory that I didn't sing the opening myself. It was great. I then introduced Ava Bird, and after we discussed my wife Lorraine's recent hospital visit, she shared a message from the wise old family cat! Ava is always great but this is an exceptionally creative presentation absolutely not to be missed. She created this specially for our show, and promised more in her next appearance. I then played my conversation with Frank Cordaro at the Des Moines Catholic Worker. He continued his description of what's happening at the DCW duting this Baby Boomer Apocalypse. He's isolating with some others who are at risk in addition to Jessica Resnicek who is under house arrest awaiting trial for the pipeline destruction from a couple years ago.
The second segment as usual featured Philip Farruggio with his segment, It's the Empire, Stupid. This week he started with his column, Time to Rein in the Super-Rich. This was focused on the super-rich virus which Philip says is even worse than corona. We had an excellent conversation after he read his column.
For the third segment I played my earlier interview with Azzurra Crispino of Prison Absolution Prisoner Support. She gave us an amazing story about Covid-19 being detected in Marion Correctional Facility where her husband, James, is incarcerated. There's no social distancing when 120 prisoners are present in a small area. He should be eligible for early release in two months but in the meantime he's in the middle of an epidemic. The prison system is horrible.
For the final segment, Karen Kwiatkowski was not available but I was able to include my original co-host, Mike Palecek. There was snow on the ground in Minnesota, even though it was April. He and I heard from Randall from Stevens Point, did an episode of The Americans, and finished with the News from Moon Rock Lake.
It was a terrific show.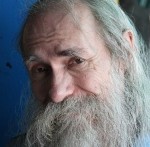 Co-founder and co-host of the show, Chuck lives in Fort Lauderdale, Florida with his wife Lorraine and assorted exotic pets. He was fortunate to attend Friends Central School in the late '60s to hone the already strong core beliefs instilled in him by his parents Wayne Lawrence and Marjorie Mock Gregory. His education continued at […]