Sept. 28, 2017, with guests Rachel Finley, Julius Awafong, Karen Kwiatkowski, Philip Farruggio, Frank Cordaro
Now that Chuck is almost recovered from Hurricane Irma, we welcome back our Week FOUR guests, minus Michael Annis, who is still on hiatus.
Chuck opened the show with a song as always, this time "Marianne," by Leonard Cohen.
Phil Farruggio spoke about the national anthem issue and explained how the NFL has been supporting the military for far too long already.
We then watched in "The Americans," as Morgan Freeman opened his new office of "War Of The Worlds."
Chuck's rendition of "If I Had a Hammer," took us to the first break.
In the second half hour we heard from Frank Cordaro at the Des Moines Catholic Worker and then Karen Kwiatkowski offered some brilliant observations about 9/11.
Julius Awafong opened the third half hour and brought us up to date with the serious situation in Cameroon.
We then all sat back and listened to Rachel Finley's "Heroin Hen."
IN the final segment we read some letters from listeners and an interview of Meria Heller from The New American Dream Interview Series, from 2009.
Chuck closed out the show with "Where Have All The Flowers Gone?"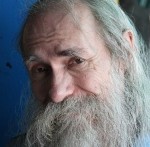 Co-founder and co-host of the show, Chuck lives in Fort Lauderdale, Florida with his wife Lorraine and assorted exotic pets. He was fortunate to attend Friends Central School in the late '60s to hone the already strong core beliefs instilled in him by his parents Wayne Lawrence and Marjorie Mock Gregory. His education continued at […]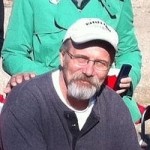 Co-founder and co-host of the show, Mike Palecek is a writer who lives in Saginaw, Minnesota, west of Duluth. He is a former federal prisoner for peace; was the Iowa Democratic Party candidate for the U.S. House of Representatives, 5th District in the 2000 election, gaining 65,000 votes on an anti-war platform in a conservative […]