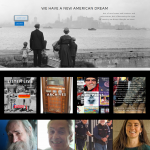 I opened with Joe Hill's song The Preacher and the Slave, then introduced Casey Goonan who discussed prison activism and his doctorate. He mentioned Dreaming Freedom, Practicing Abolition facebook group and the website https://abolitioniststudy.wordpress.com.,
Station breaks not working, so I did an ad and then moved to Philip Farruggio with It's the Empire Stupid. His column included noticing and denouncing racism and prejudice, and it sparked a great discussion with me.
After the top-of-the-hour breaks, I introduced Larry Pinkney, who talked about the importance of community instead of disunity. I then introduced my conversation with Frank Cordaro of the Des Moines Catholic Worker.
The final segment featured MK Davis discussing Bigfoot research.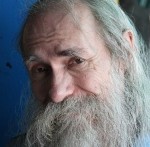 Co-founder and co-host of the show, Chuck lives in Fort Lauderdale, Florida with his wife Lorraine and assorted exotic pets. He was fortunate to attend Friends Central School in the late '60s to hone the already strong core beliefs instilled in him by his parents Wayne Lawrence and Marjorie Mock Gregory. His education continued at […]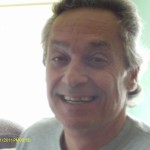 Phil is a weekly guest on our show. Philip A Farruggio is son and grandson of Brooklyn, NYC longshoremen. He is a free lance columnist (found on WorldNewsTrust.com, TheSleuthJournal.com, Information Clearing house, Op Ed News, Dandelion Salad, Activist Post, Dissident Voice and many other sites worldwide). Philip works as an environmental products sales rep and […]