November 27, 2014, Chuck's Thanksgiving show with Steve Kowit, Michael Annis, and Phil Farruggio
---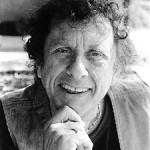 Steve Kowit
Steve read his poem "Alpha Centauri" then contrasted our desire for world peace with how we slaughter animals, from a bug on the Florida to the huge number of turkeys killed for Thanksgiving… He calls us homo satanicus, natural murderers.
---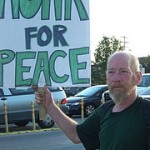 It's the Empire, Stupid with Phil Farrugio
In this new segment our regular columnist Phil Farruggio presents his thoughts on a different topic every week.
---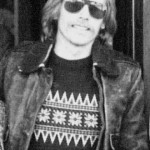 Michael Annis
Michael read three very powerful poems by Native Americans.
---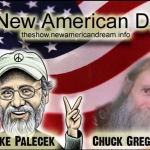 Chuck Gregory
I opened the show with my variation on Alice's Restaurant, and proceeded to make my way through the show on my own. I had to improvise a bit when I couldn't reach scheduled guest Karen Kwiatkowski… Here are some of the segments:
A word from the New American Dream language corner
Fun Facts by Paul Blart, Mall Cop & guest columnist for The New American Dream
It's been a long road
Nebraska Ink: Amelia Earhart, Tattoo Artist Of The Heartland
Thanksgiving's Meal, a poem by Antonio Guerra Burgos
A review of today's news from the eye of the hurricane …
We Gather Together
"A Message In A Boone's Farm Bottle," some notes we have been receiving during the first half of our show from listeners … by email, chat room, telephone, telepathy and telegraph
The News from Mount Liberty, continuing the reading from Sweat … Global Warming … in a small town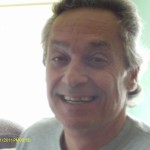 Phil is a weekly guest on our show. Philip A Farruggio is son and grandson of Brooklyn, NYC longshoremen. He is a free lance columnist (found on WorldNewsTrust.com, TheSleuthJournal.com, Information Clearing house, Op Ed News, Dandelion Salad, Activist Post, Dissident Voice and many other sites worldwide). Philip works as an environmental products sales rep and […]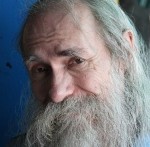 Co-founder and co-host of the show, Chuck lives in Fort Lauderdale, Florida with his wife Lorraine and assorted exotic pets. He was fortunate to attend Friends Central School in the late '60s to hone the already strong core beliefs instilled in him by his parents Wayne Lawrence and Marjorie Mock Gregory. His education continued at […]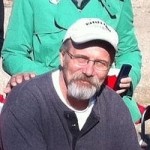 Co-founder and co-host of the show, Mike Palecek is a writer who lives in Saginaw, Minnesota, west of Duluth. He is a former federal prisoner for peace; was the Iowa Democratic Party candidate for the U.S. House of Representatives, 5th District in the 2000 election, gaining 65,000 votes on an anti-war platform in a conservative […]