August 6, 2015 – Reconstructed – Vltchek, Cordaro, Farruggio, Z The first show in our new time slot: 8-10 pm Thursdays, on Studio A, Revolution Radio at Freedomslips.com (http://freedomslips.com/), had some technical difficulties but was quite successful overall. Unfortunately the network sent us only an abbreviated recording and the rest is apparently lost forever. However we do have the original recordings of the pre-recorded interviews, so we've reconstructed the show as well as we can.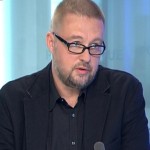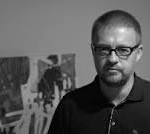 André Vltchek is a novelist, philosopher, investigative journalist, filmmaker, photographer and playwright. He has covered dozens of war zones and conflicts from Bosnia and Peru to Sri Lanka, DR Congo and Timor-Leste.
View full bio: https://newdream.us/person/andre-vltchek/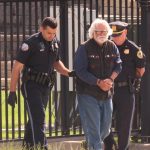 Frank is a weekly guest on our show. Frank Cordaro is a member of the Des Moines Catholic Worker. He is a former Catholic Priest. He has himself spent years and years in federal prison for crossing the line at Offutt, and more recently has been jailed for actions against the drone facility in Des […]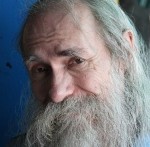 Co-founder and co-host of the show, Chuck lives in Fort Lauderdale, Florida with his wife Lorraine and assorted exotic pets. He was fortunate to attend Friends Central School in the late '60s to hone the already strong core beliefs instilled in him by his parents Wayne Lawrence and Marjorie Mock Gregory. His education continued at […]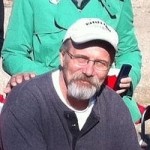 Co-founder and co-host of the show, Mike Palecek is a writer who lives in Saginaw, Minnesota, west of Duluth. He is a former federal prisoner for peace; was the Iowa Democratic Party candidate for the U.S. House of Representatives, 5th District in the 2000 election, gaining 65,000 votes on an anti-war platform in a conservative […]