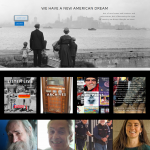 Segment 1: Chuck opened with Ripple in honor of Jerry Garcia's birthday. Phil introduced Bob Kohler
Segment 2: Frank Cordaro talked about his New American Dream legacy. Wow! And then Karen Kwiatkowski came on and as usual was fantastic…
Segment 3: Ava Bird's chapter from her upcoming book was wonderful, and Azzurra Crispino eloquently told us about Karisma Garcia who would be released shortly from prison. Donate to her fundraiser at
https://fundrazr.com/e1XZS0?ref=ab_88LYi9_ab_AuMq4BRhaV9AuMq4BRhaV9.
Segment 4: Philip's column "It's the Empire Stupid" opened the segment, and then Chuck read "Hrant talked to me this morning", a poem by Alen Salerian, and finished with The News from Moon Rock Lake.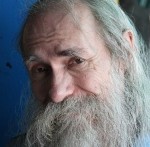 Co-founder and co-host of the show, Chuck lives in Fort Lauderdale, Florida with his wife Lorraine and assorted exotic pets. He was fortunate to attend Friends Central School in the late '60s to hone the already strong core beliefs instilled in him by his parents Wayne Lawrence and Marjorie Mock Gregory. His education continued at […]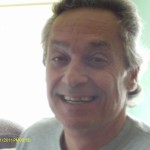 Phil is a weekly guest on our show. Philip A Farruggio is son and grandson of Brooklyn, NYC longshoremen. He is a free lance columnist (found on WorldNewsTrust.com, TheSleuthJournal.com, Information Clearing house, Op Ed News, Dandelion Salad, Activist Post, Dissident Voice and many other sites worldwide). Philip works as an environmental products sales rep and […]