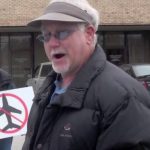 Anthony is a monthly columnist, appearing in the third week of each month.
Anthony Rayson is an American anarchist activist and author. He runs the South Chicago ABC Zine Distro and publishes many zines and pamphlets. DePaul University Archives and Special Collections holds a collection of Rayson's zines, as well as his compiled political writings and works of incarcerated persons.
Anthony tirelessly communicates with prisoners all over the USA and publishes their writings.
From the Anthony Rayson Collection at DePaul University:
Abstract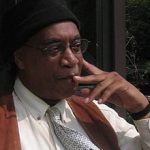 Larry is a monthly columnist, appearing on the third week of each month.
Larry James Pinkney is an American political activist. A former member of the original Black Panther Party, and the Republic of New Africa, he served nine years in prison in Canada and the US. Pinkney also served as co-chair of the San Francisco Black Caucus in the early 1970s, and later, as chairman of the Black National Independence Party.
Pinkney was convicted of assault and burglary charges...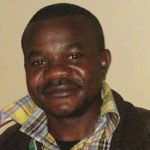 Julius is a monthly columnist, appearing the fourth week of each month.
Julius is a Cameroonian living in Cameroon. He is a researcher in Political Science specialized in Political Conflicts and African Politics. Julius has a world of experience gathered from his home-based business where he has been typing and editing students' research works. He is bilingual in English and French languages. At the international level, Julius has worked for seven years with the Canadian Vote Sizing Institute based...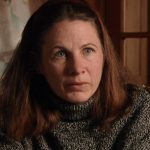 Karen is a monthly columnist, appearing in the fourth week of each month.
Karen Kwiatkowski, Ph.D, is a retired USAF lieutenant colonel, who spent her final four and a half years in uniform in the upper echelons of Pentagon. She shared her story about what went on during the run-up to the invasion of Iraq with the American Conservative Magazine and Salon. She writes regularly for Lewrockwell.com.
Karen U. Kwiatkowski, née Unger, (born September 24, 1960) is...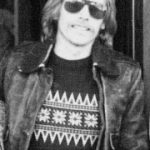 Michael is a monthly columnist who appears in the fourth week of each month. He is currently taking a leave of absence but we expect to have him back soon.

MICHAEL ANNIS—poet, writer, playwright, radio commentator, founder & senior editor of Howling Dog Press—has published many of the world's modern giants of fiction, drama, poetry and art. His projects-in-process include "Brave New World Order" , "Howling at the End of the Wor(l)ds" (collected poetry, Vols. I, II, III), and "The White Rose of Stalingrad" (screenplay),...