May 29, 2014, guests Awafong Julius Teneng, Jeffrey Czerwiec, Larry Pinkney Right Click to Download
---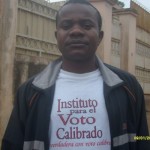 Awafong Julius Teneng
Our African correspondent provided an insightful look at Boko Haram from a relatively local viewpoint. He blames economic conditions that created the revolutionary movement.
---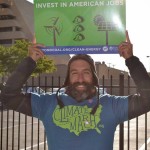 Jeffrey Czerwiec
We had a report from Jeffery Czerwiec, one of the participants in the Great March For Climate Action. At the time he was in northern New Mexico on this amazing journey that started March 1 and is to finish November 1, some 7 million steps later.
---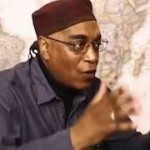 Larry Pinkney
Original Black Panther Larry Pinkney talked about his life, including the activism and the prison years, and exhorted us all to be angry about what's going on, and to use that anger to create change.
---
Chuck opened with We Need to Wake Up, the song popularized as part of Sing For The Climate. You can see it sung at a rally in Belguim here. Chuck and Mike did the usual great bits throughout the show.