October 30, 2014, Guests Anthony Rayson, Nzingah Oniwasan, Awafong Julius Teneng, and Phil Farruggio
---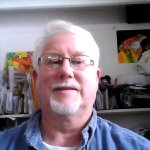 Anthony Rayson
Anthony gave us a summary of some current events and publications for the South Chicago ABC Zine Distro.
---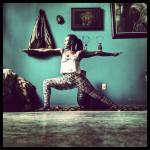 Nzingah Oniwosan
Nzingah read her poems live from my apartment, Lorraine and I watching spellbound during her high-energy performance. You won't want to miss this segment!
---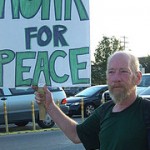 It's the Empire, Stupid with Phil Farrugio
In this new segment our regular columnist Phil Farruggio presents his thoughts on a different topic every week.
---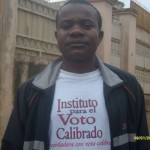 Awafong Julius Teneng
Our columnist from Cameroon had sent us a very thoughtful recording about Ebola but we had technical difficulties during playback on the show. We are including his full column here:
---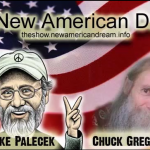 Chuck Gregory and Mike Palecek
I opened with "She Belongs To Me". Our segments included:
The New American Dream News Desk: Because of Ebola the U.S. Department of Homeland Terror is ordering a quarantine
On Babushka Kalashnikov's Korner — The View From My Piroshki Kart
The view from Uncle Bill's Front Porch
A review of today's news from the eye of the hurricane and the blizzard
A Message In A Boone's Farm Bottle, some notes we have been receiving from listeners … by email, chat room, telephone, telepathy and telegraph
The News from Mount Liberty
Phil Farruggio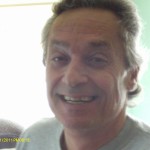 Philip A Farruggio is son and grandson of Brooklyn, NYC longshoremen. He is a free lance columnist (found on WorldNewsTrust.com, TheSleuthJournal.com, Information Clearing house, Op Ed News, Dandelion Salad, Activist Post, Dissident Voice and many other sites worldwide).
Philip works as an environmental products sales rep and has been an activist leader since 2000. In 2010 he became a local spokesperson for the 25% Solution Movement to Save Our Cities by cutting military spending 25%.
See Full Bio: http://newdream.us/person/phil-farruggio/
Chuck Gregory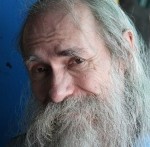 Co-founder and co-host of the show, Chuck lives in Fort Lauderdale, Florida with his wife Lorraine and their pet rat Lucy.
Chuck has done the engineering for the show since June 2012 when we moved to Blog Talk Radio from our first host, Black Op Radio. His first activism was in the late '60s when groups from Friends Central School went to Washington for several Marches, both for Civil Rights and against the Vietnam War.
See full bio: http://newdream.us/person/chuck-gregory/
Mike Palecek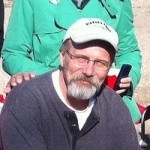 Co-founder and co-host of the show, Mike Palecek is a writer who lives in Saginaw, Minnesota, west of Duluth.
He is a former federal prisoner for peace; was the Iowa Democratic Party candidate for the U.S. House of Representatives, 5th District in the 2000 election, gaining 65,000 votes on an anti-war platform in a conservative district; is a former award winning reporter, editor, publisher in Nebraska, Iowa, Minnesota.
See full bio: http://newdream.us/person/mike-palecek/