October 23, 2014, guests Steve Kowit, Karen Kwiatkowski, Michael Annis, and Phil Farruggio
---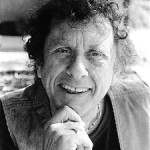 Steve Kowit
Steve read a brand new poem, as yet unpublished, called "A Moment with my Mother", recalling an incident in 1950 or so when, as a 12-year-old, he discussed the newly founded state of Israel with his mother. It was fascinating to hear the innocence of a youngster overwhelm the training of an adult.
---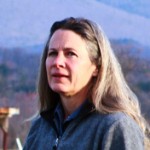 Karen Kwiatkowski
Karen talked about Andrew Marshall, the 'Yoda' of the Pentagon since 1973. 93 years old and still guiding our military… If he is the great wise man of the Pentagon then where the heck is the wisdom?
---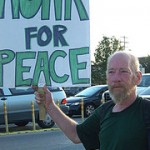 It's the Empire, Stupid with Phil Farrugio
In this new segment our regular columnist Phil Farruggio presents his thoughts on a different topic every week.
---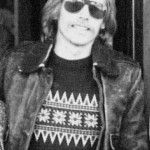 Michael Annis
Michael Annis continued with "Brave New World Order", and amazingly complex and vibrant piece he is sharing here. It's a living piece that he continually updates, never published in its current incarnation.
---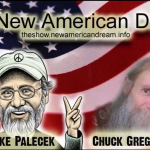 Chuck Gregory and Mike Palecek
I started with "I'm So Tired" and shouted out to Jim Fetzer who hosted for us on the previous show. Mentioned the Fort Lauderdale foos sharing ban, too. And then Mike and I presented some great stuff:
My Grandson Doesn't Kill Children (What Happens When You Talk With Americans About Drone Murders)
FindWarCriminals.com — more than just online dating … pre-screened for compatibility and jailhouse food preference
Bill Hicks with your Operation Mockingbird news notes
Bazooka Up The Wazoo
What a wonderful world
Uncle Bill's Front Porch
Occupy World Food Prize movement
Headlines From Citizens for Legitimate Government
Sitting On The Floor At Ward Cleaver's Feet, Listening To Ward Cleaver
A Message In A Boone's Farm Bottle, some notes from listeners … by email, chat room, telephone, telepathy and telegraph
The News from Mount Liberty
Jim Fetzer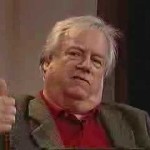 James Henry Fetzer (born December 6, 1940) is a philosopher of science and conspiracy theorist. Since the late 1970s, Fetzer has worked on assessing and clarifying the forms and foundations of scientific explanation, probability in science, philosophy of mind, and philosophy of cognitive science, especially artificial intelligence and computer science.
See full bio: http://newdream.us/person/jim-fetzer/
Phil Farruggio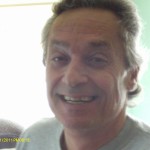 Philip A Farruggio is son and grandson of Brooklyn, NYC longshoremen. He is a free lance columnist (found on WorldNewsTrust.com, TheSleuthJournal.com, Information Clearing house, Op Ed News, Dandelion Salad, Activist Post, Dissident Voice and many other sites worldwide).
Philip works as an environmental products sales rep and has been an activist leader since 2000. In 2010 he became a local spokesperson for the 25% Solution Movement to Save Our Cities by cutting military spending 25%.
See Full Bio: http://newdream.us/person/phil-farruggio/
Chuck Gregory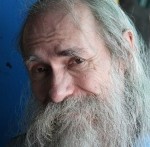 Co-founder and co-host of the show, Chuck lives in Fort Lauderdale, Florida with his wife Lorraine and their pet rat Lucy.
Chuck has done the engineering for the show since June 2012 when we moved to Blog Talk Radio from our first host, Black Op Radio. His first activism was in the late '60s when groups from Friends Central School went to Washington for several Marches, both for Civil Rights and against the Vietnam War.
See full bio: http://newdream.us/person/chuck-gregory/
Mike Palecek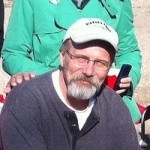 Co-founder and co-host of the show, Mike Palecek is a writer who lives in Saginaw, Minnesota, west of Duluth.
He is a former federal prisoner for peace; was the Iowa Democratic Party candidate for the U.S. House of Representatives, 5th District in the 2000 election, gaining 65,000 votes on an anti-war platform in a conservative district; is a former award winning reporter, editor, publisher in Nebraska, Iowa, Minnesota.
See full bio: http://newdream.us/person/mike-palecek/