November 6, 2014, guests OLE DAMMEGARD, SHERWOOD ROSS, MICKEY Z, & PHIL FARRUGGIO
---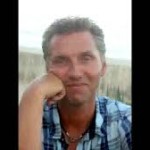 Ole Dammegard
Ole talked about Ebola and the many hoaxes surrounding it in the media.
---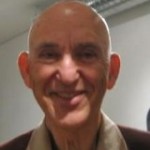 Sherwood Ross
Sherwood read several of his poems tonight in a truly spectacular performance.
---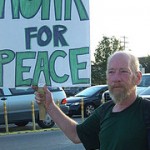 It's the Empire, Stupid with Phil Farrugio
In this new segment our regular columnist Phil Farruggio presents his thoughts on a different topic every week.
---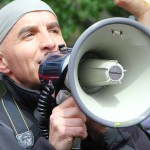 Mickey Z
Mickey and I discussed activism, elections, and how the responsibility for making change falls on each of us. We discussed the Fort Lauderdale actions against the feeding ban as an example of people getting involved.
---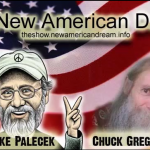 Chuck Gregory and Mike Palecek
I opened with "Kill the Poor" with a new verse I wrote especially for Fort Lauderdale Mayor Jack Seiler. Mike and I did the following segments:
The new daytime TV game show that's sweeping the nation … "Chicken Little Says" …
Chicken Little Says … The Sky is Falling
Chicken Little Says … Look out for Uncle Jihad with his big ugly finger pointing out from the poster on the sidewalk, saying "I Want YOU For Isis."
The other new daytime TV game show that will be sweeping the nation tomorrow … "Beheaded & Buried At Sea"
Sitting On The Floor At Ward Cleaver's Feet, Listening To Ward Cleaver
The Paul Harvey School For Advanced Neo-Journalism Studies at Columbia University
Nebraska Ink: Amelia Earhart, Tattoo Artist Of The Heartland
A review of today's news from the eye of the hurricane and the blizzard
A TV schedule update from your local newspaper insert CIA TV Guide
"A Message In A Boone's Farm Bottle," some notes from listeners … by email, chat room, telephone, telepathy and telegraph
The News from Mt. Liberty, Nebraska, featuring Joe Coffee's speech to the local Democratic convention
Mickey Z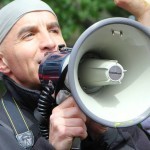 Born and raised in Astoria, Queens, Mickey Z. has been a vegan since 1995 and is probably the only person on the planet to have appeared in both a political book with Noam Chomsky and a karate flick with Billy Blanks.
Armed only with a high school diploma, Mickey is the author of 12 books and has spoken and lectured in venues ranging from MIT to ABC No Rio, from Yale University to Occupy Free University.
See full biohttp://newdream.us/person/mickey-z/
Phil Farruggio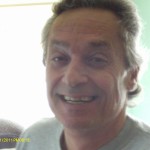 Philip A Farruggio is son and grandson of Brooklyn, NYC longshoremen. He is a free lance columnist (found on WorldNewsTrust.com, TheSleuthJournal.com, Information Clearing house, Op Ed News, Dandelion Salad, Activist Post, Dissident Voice and many other sites worldwide).
Philip works as an environmental products sales rep and has been an activist leader since 2000. In 2010 he became a local spokesperson for the 25% Solution Movement to Save Our Cities by cutting military spending 25%.
See Full Bio: http://newdream.us/person/phil-farruggio/
Sherwood Ross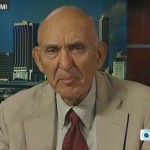 Sherwood Ross has worked for the Chicago News Service, also as a columnist for Reuters. He has also been a media consultant to colleges, law schools, labor unions, and to the editors of more than 100 national magazines.
Sherwood was on our first show on February 3, 2011, and is a monthly columnist for the first week of each month.
See Full Bio: http://newdream.us/person/sherwood-ross/
Chuck Gregory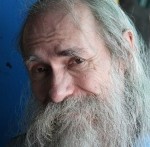 Co-founder and co-host of the show, Chuck lives in Fort Lauderdale, Florida with his wife Lorraine and their pet rat Lucy.
Chuck has done the engineering for the show since June 2012 when we moved to Blog Talk Radio from our first host, Black Op Radio. His first activism was in the late '60s when groups from Friends Central School went to Washington for several Marches, both for Civil Rights and against the Vietnam War.
See full bio: http://newdream.us/person/chuck-gregory/
Mike Palecek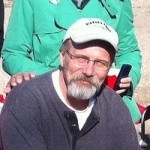 Co-founder and co-host of the show, Mike Palecek is a writer who lives in Saginaw, Minnesota, west of Duluth.
He is a former federal prisoner for peace; was the Iowa Democratic Party candidate for the U.S. House of Representatives, 5th District in the 2000 election, gaining 65,000 votes on an anti-war platform in a conservative district; is a former award winning reporter, editor, publisher in Nebraska, Iowa, Minnesota.
See full bio: http://newdream.us/person/mike-palecek/