November 20, 2014, new guest columnist M.K. DAVIS plus guests ANTHONY RAYSON, LARRY PINKNEY, and PHIL FARRUGGIO
---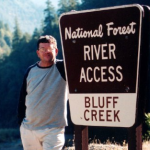 M. K. Davis
Our new columnist M.K. Davis offered up his opinions and analysis on the Zapruder film and other data about the JFK assassination on this evening very close to the anniversary of that event.
---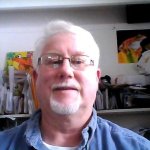 Anthony Rayson
Anthony presented work from Brian Lee Rowe on the Ferguson situation.
---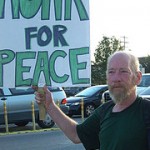 It's the Empire, Stupid with Phil Farrugio
In this new segment our regular columnist Phil Farruggio presents his thoughts on a different topic every week.
---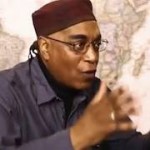 Larry Pinkney
Larry talked about the militarization of police, which he feels is the primary cause of violence in Ferguson and elsewhere. It's NOT the race thing, even though the mass media want you to think that.
---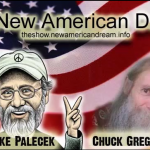 Chuck Gregory and Mike Palecek
I opened with We Shall Overcome, and then discussed the change in tactics by Mayor Jack Seiler in the face of global opposition to the homeless feeding ban. He's now trying the pr card, and even the Big Lie.
Mike and I did several segments including:
Fun Facts by Paul Blart, (Mall Cop)
"Ish" ,the New Reality Show, premiering in January on NBC, where contestants will be abandoned on a secluded island with only one fishing line …
"Dumb & Dumber, You Two"
Postcards From Prison
Occupy Dealey Plaza
Selections from the Target & Walmart Leonard Peltier, Ward Churchill, Geronimo, Sitting Bull, Russell Means, Dennis Banks Thanksgiving Holiday Card Collection, "Custer Died For Your Sins"
A review of today's news from the eye of the hurricane and the blizzard …
"A Message In A Boone's Farm Bottle," some notes we have been receiving from listeners … by email, chat room, telephone, telepathy and telegraph
The News from Mount Liberty, with more from Sweat … Global Warming … in a small town
Phil Farruggio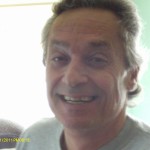 Philip A Farruggio is son and grandson of Brooklyn, NYC longshoremen. He is a free lance columnist (found on WorldNewsTrust.com, TheSleuthJournal.com, Information Clearing house, Op Ed News, Dandelion Salad, Activist Post, Dissident Voice and many other sites worldwide).
Philip works as an environmental products sales rep and has been an activist leader since 2000. In 2010 he became a local spokesperson for the 25% Solution Movement to Save Our Cities by cutting military spending 25%.
See Full Bio: http://newdream.us/person/phil-farruggio/
Chuck Gregory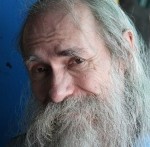 Co-founder and co-host of the show, Chuck lives in Fort Lauderdale, Florida with his wife Lorraine and their pet rat Lucy.
Chuck has done the engineering for the show since June 2012 when we moved to Blog Talk Radio from our first host, Black Op Radio. His first activism was in the late '60s when groups from Friends Central School went to Washington for several Marches, both for Civil Rights and against the Vietnam War.
See full bio: http://newdream.us/person/chuck-gregory/
Mike Palecek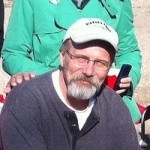 Co-founder and co-host of the show, Mike Palecek is a writer who lives in Saginaw, Minnesota, west of Duluth.
He is a former federal prisoner for peace; was the Iowa Democratic Party candidate for the U.S. House of Representatives, 5th District in the 2000 election, gaining 65,000 votes on an anti-war platform in a conservative district; is a former award winning reporter, editor, publisher in Nebraska, Iowa, Minnesota.
See full bio: http://newdream.us/person/mike-palecek/