May 8, 2014, guests Richard Flamer, Jim Fetzer, Winston Wu

Right click to download
---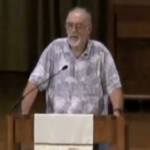 Richard Flamer
Richard talked about his recent trip to Guatemala and the violence that often affects the members of his Catholic Worker Farm Community at Chiapas, Mexico.
Donate to the Chiapas Project by sending a check to
The Chiapas Project,
C/O Holy Family Catholic Church, 1
715 Izards Street,
Omaha, Nebraska 6810
---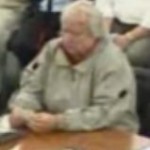 Jim Fetzer
Jim described his recent appearance with Wolfgang Halbig at a meeting of the Newtown Board of Education. See more here:
veteranstoday.com (the original link here was taken down, this is an article from May 2015)
---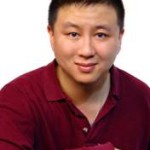 Winston Wu
First time guest Winston Wu introduced himself and discussed some of the reasons he believes the moon landings were a hoax. See more here:
debunkingskeptics.com/Conspiracies.htm
---
Chuck Gregory opened with "God Bless the Child". Chuck and Mike Palecek did bits including:
The Target and Walmart, Lori Berenson, Julia Butterfly Hill, Dorothy Day, Emma Goldman, Mothers Day Card Collection
A comment from New American Dream special correspondent Harvey Harrelson
Beltway Sandy Snore, Big-Time Journalism Whore
John Kerry, Snuffle-up-agus Of State
Some notes we have been receiving during the first half of our show from listeners … by email, chat room, cellphone, telepathy and telegraph
The News from Mount Liberty (featuring a reading of The American Dream)
Jim Fetzer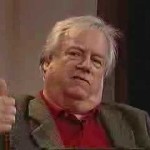 James Henry Fetzer (born December 6, 1940) is a philosopher of science and conspiracy theorist. Since the late 1970s, Fetzer has worked on assessing and clarifying the forms and foundations of scientific explanation, probability in science, philosophy of mind, and philosophy of cognitive science, especially artificial intelligence and computer science.
See full bio: http://newdream.us/person/jim-fetzer/
Richard Flamer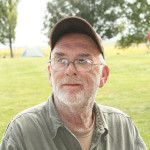 Since 2001, Richard Flamer and his wife, Araceli, have run The Chiapas Project, a Catholic Worker center and farm serving the poor in San Cristobal las Casas, Chiapas, Mexico. Sponsorship is provided by the Des Moines (Iowa) Catholic Worker Home.
View full bio: http://newdream.us/person/richard-flamer/