July 17, 2014, guests Phil Farruggio, Anthony Rayson, Larry Pinkney

Right Click to Download
---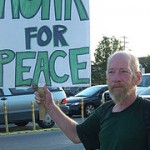 Phil Farruggio
Phil discussed politics and predators with Chuck and Mike.
---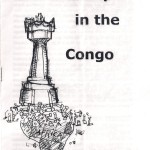 Anthony Rayson
Anthony lamented the impending death of Ali Khalid Abdullah, a prisoner suffering from cancer in New Jersy. He prerecorded this in a call with me and We've published the entire call here.
---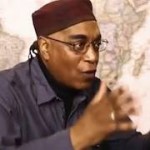 Larry Pinkney
Larry exhorted us to fight back against oppression by getting involved. Start with two or three friends, get them to talk with two or three friends each…the numbers don't take long to grow.
---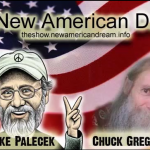 Chuck Gregory and Mike Palecek
I opened with "A Change is Gonna Come, and Mike and I did some great bits including:
The New American Dream Total Nonsense Medal
John Jones, A Real Reporter
Nebraska Ink: Amelia Earhart, Tattoo Artist Of The Heartland
FBI files of James Tracy, Kevin Barrett, Jim Fetzer
Dick Tracy Crime Stopper's Bulletin
And Now For Some Good News
Operation Gold Finger-Gold Finch … Night Flight To Grundy Center
The mind of an American rules the world
Waterboarding Ruth Paine
Notes we have been receiving during the first half of our show from listeners … by email, chat room, cellphone, telepathy and telegraph
The News from Mount Liberty, as Charlie Johnson waits to be taken for "testing"
Jim Fetzer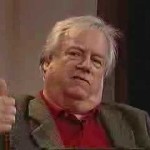 James Henry Fetzer (born December 6, 1940) is a philosopher of science and conspiracy theorist. Since the late 1970s, Fetzer has worked on assessing and clarifying the forms and foundations of scientific explanation, probability in science, philosophy of mind, and philosophy of cognitive science, especially artificial intelligence and computer science.
See full bio: http://newdream.us/person/jim-fetzer/
Phil Farruggio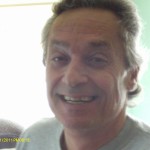 Philip A Farruggio is son and grandson of Brooklyn, NYC longshoremen. He is a free lance columnist (found on WorldNewsTrust.com, TheSleuthJournal.com, Information Clearing house, Op Ed News, Dandelion Salad, Activist Post, Dissident Voice and many other sites worldwide).
Philip works as an environmental products sales rep and has been an activist leader since 2000. In 2010 he became a local spokesperson for the 25% Solution Movement to Save Our Cities by cutting military spending 25%.
See Full Bio: http://newdream.us/person/phil-farruggio/
Chuck Gregory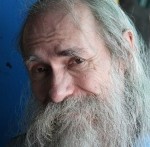 Co-founder and co-host of the show, Chuck lives in Fort Lauderdale, Florida with his wife Lorraine and their pet rat Lucy.
Chuck has done the engineering for the show since June 2012 when we moved to Blog Talk Radio from our first host, Black Op Radio. His first activism was in the late '60s when groups from Friends Central School went to Washington for several Marches, both for Civil Rights and against the Vietnam War.
See full bio: http://newdream.us/person/chuck-gregory/
Mike Palecek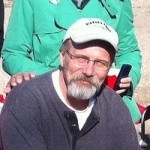 Co-founder and co-host of the show, Mike Palecek is a writer who lives in Saginaw, Minnesota, west of Duluth.
He is a former federal prisoner for peace; was the Iowa Democratic Party candidate for the U.S. House of Representatives, 5th District in the 2000 election, gaining 65,000 votes on an anti-war platform in a conservative district; is a former award winning reporter, editor, publisher in Nebraska, Iowa, Minnesota.
See full bio: http://newdream.us/person/mike-palecek/