August 6, 2015 – Reconstructed – Vltchek, Cordaro, Farruggio, Z
The first show in our new time slot: 8-10 pm Thursdays, on Studio A, Revolution Radio at Freedomslips.com (http://freedomslips.com/), had some technical difficulties but was quite successful overall. Unfortunately the network sent us only an abbreviated recording and the rest is apparently lost forever. However we do have the original recordings of the pre-recorded interviews, so we've reconstructed the show as well as we can.
Andre Vltchek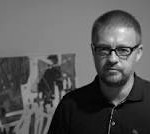 André Vltchek is a novelist, philosopher, investigative journalist, filmmaker, photographer and playwright. He has covered dozens of war zones and conflicts from Bosnia and Peru to Sri Lanka, DR Congo and Timor-Leste.
View full bio: http://newdream.us/person/andre-vltchek/
Frank Cordaro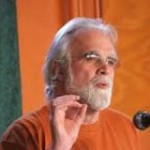 Frank Cordaro is a member of the Des Moines Catholic Worker. He is a former Catholic Priest. He has himself spent years and years in federal prison for crossing the line at Offutt.
We are very pleased to announce that Frank Cordaro will be joining us each week.
See Full Bio: http://newdream.us/person/frank-cordaro/
Chuck Gregory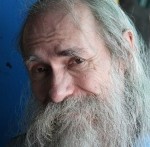 Co-founder and co-host of the show, Chuck lives in Fort Lauderdale, Florida with his wife Lorraine and their pet rat Lucy.
Chuck has done the engineering for the show since June 2012 when we moved to Blog Talk Radio from our first host, Black Op Radio. His first activism was in the late '60s when groups from Friends Central School went to Washington for several Marches, both for Civil Rights and against the Vietnam War.
See full bio: http://newdream.us/person/chuck-gregory/
Mike Palecek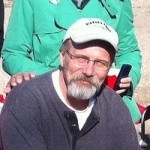 Co-founder and co-host of the show, Mike Palecek is a writer who lives in Saginaw, Minnesota, west of Duluth.
He is a former federal prisoner for peace; was the Iowa Democratic Party candidate for the U.S. House of Representatives, 5th District in the 2000 election, gaining 65,000 votes on an anti-war platform in a conservative district; is a former award winning reporter, editor, publisher in Nebraska, Iowa, Minnesota.
See full bio: http://newdream.us/person/mike-palecek/