August 21, 2014, guests Phil Farruggio, Anthony Rayson, and Larry Pinkney

Right Click to Download
---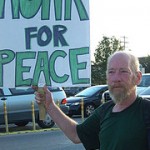 Phil Farruggio
Phl talked about the militarization of America, the ongoing destruction of the Middle East, and Americans as serfs.
---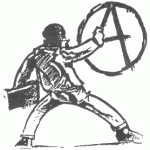 Anthony Rayson
Anthony read letters from prisoners, exactly as he had received them, in a segment that proved to be startlingly strong. His reading of prisoner writings is always excellent, but the added spontaneity this time was positively riveting.
---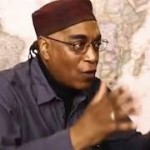 Larry Pinkney
Each One Teach One! Larry talked about Ferguson in the context of the riots in the '60s. He called for people to come together to protest the violence, to take the nation back from the oligarchs.
---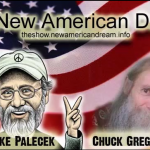 Chuck Gregory and Mike Palecek
I opened with "I'm gonna tell you fascists" by Woody Guthrie, and talked about how the Ferguson situation was not just black v.s. white but more rich v.s. poor. Mike and I did the usual great bits:
Ferguson was meant to happen.
Thomas Jefferson has taken The Ice Bucket Challenge.
The Bubbas visit Ferfuson on their "We Just Bought An RV" Tour Of The World.
Randall from Stevens Point (also now in FERGUSON).
New American Dream on the spot reporter Harvey Harellson.
New American Dream journalism intern H.L. Twain Steinbeck out of Hannibal, Missouri.
a Citizens For Legitimate Government review of today's news.
a press release from The Cop Corner, The Donut Desk, The Bubba Blotter.
some notes received from listeners … by email, chat room, telephone, telepathy and telegraph.
The News from Mount Liberty, continuing Charlie Johnson's investigation of his new living quarters at the asylum.
Heroes and Villains
Phil Farruggio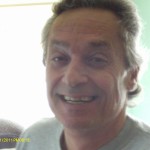 Philip A Farruggio is son and grandson of Brooklyn, NYC longshoremen. He is a free lance columnist (found on WorldNewsTrust.com, TheSleuthJournal.com, Information Clearing house, Op Ed News, Dandelion Salad, Activist Post, Dissident Voice and many other sites worldwide).
Philip works as an environmental products sales rep and has been an activist leader since 2000. In 2010 he became a local spokesperson for the 25% Solution Movement to Save Our Cities by cutting military spending 25%.
See Full Bio: http://newdream.us/person/phil-farruggio/
Chuck Gregory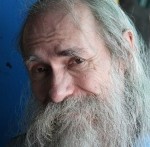 Co-founder and co-host of the show, Chuck lives in Fort Lauderdale, Florida with his wife Lorraine and their pet rat Lucy.
Chuck has done the engineering for the show since June 2012 when we moved to Blog Talk Radio from our first host, Black Op Radio. His first activism was in the late '60s when groups from Friends Central School went to Washington for several Marches, both for Civil Rights and against the Vietnam War.
See full bio: http://newdream.us/person/chuck-gregory/
Mike Palecek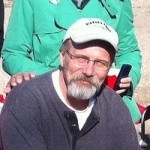 Co-founder and co-host of the show, Mike Palecek is a writer who lives in Saginaw, Minnesota, west of Duluth.
He is a former federal prisoner for peace; was the Iowa Democratic Party candidate for the U.S. House of Representatives, 5th District in the 2000 election, gaining 65,000 votes on an anti-war platform in a conservative district; is a former award winning reporter, editor, publisher in Nebraska, Iowa, Minnesota.
See full bio: http://newdream.us/person/mike-palecek/