In their third show on BlogTalkRadio, Murphy visited Chuck and Mike but they persevered and had a great show anyway. Before we describe the show, here are the player and links:

[audio:http://newdream.us/wp-content/uploads/2015/08/show_3454851.mp3|titles=show_3454851]

Right click to download show_3454851
Sherwood Ross called for a deeper investigation into 9/11 and the connections between the Bush and bin Laden families.

Sherwood's research as always was top-notch, his logic strong, and his delivery impeccable.

Sam Smith was a co-founder of the DC Statehood Party and helped organize the Association of State Green Parties (which has become today's Green Party. We discussed the viability and usefulness of third-party campaigns both at local and presidential levels.

Sam's thoughts on what happens after the election were especially illuminating.
The News from Mount Liberty included an insightful look at the news business in a small town; we always enjoy reading this segment.
So–where did Murphy come in? Well, the call to first guest Sam Smith wouldn't work, so we proceeded with the show and heard a great column from Sherwood Ross. While Sherwood was talking Sam Smith's phone number showed up in the studio, so Chuck talked to him after all–nothing wrong with changing the order of events a little, right? The new intro went well but the song was too long so we had to cut that short too. We ended up going over our planned one hour show–good thing we book a 90 minute time slot!
Sometimes when we have problems like this we end up doing a better show than when things go smoothly…you be the judge.
We hope you like the show and we'd love to have you tell us what you think.
Sherwood Ross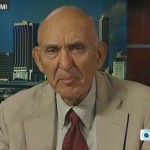 Sherwood Ross has worked for the Chicago News Service, also as a columnist for Reuters. He has also been a media consultant to colleges, law schools, labor unions, and to the editors of more than 100 national magazines.
Sherwood was on our first show on February 3, 2011, and is a monthly columnist for the first week of each month.
See Full Bio: http://newdream.us/person/sherwood-ross/
Chuck Gregory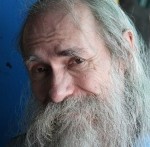 Co-founder and co-host of the show, Chuck lives in Fort Lauderdale, Florida with his wife Lorraine and their pet rat Lucy.
Chuck has done the engineering for the show since June 2012 when we moved to Blog Talk Radio from our first host, Black Op Radio. His first activism was in the late '60s when groups from Friends Central School went to Washington for several Marches, both for Civil Rights and against the Vietnam War.
See full bio: http://newdream.us/person/chuck-gregory/
Mike Palecek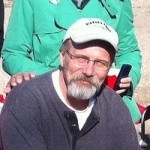 Co-founder and co-host of the show, Mike Palecek is a writer who lives in Saginaw, Minnesota, west of Duluth.
He is a former federal prisoner for peace; was the Iowa Democratic Party candidate for the U.S. House of Representatives, 5th District in the 2000 election, gaining 65,000 votes on an anti-war platform in a conservative district; is a former award winning reporter, editor, publisher in Nebraska, Iowa, Minnesota.
See full bio: http://newdream.us/person/mike-palecek/